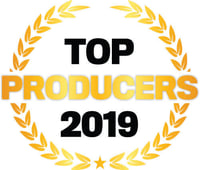 Ray Suatoni, M&T Insurance Agency
In 1980, Ray Suatoni began his career with Wausau Insurance as an insurance and bonding specialist.
From there, he has worked in the construction departments at Hatch Leonard Naples and First Niagara Risk Management before joining M&T Insurance Agency in 2011. With over 30 years of insurance and bonding experience in the construction industry, Suatoni has the expertise to advise his clients on proper risk transfer and financial accounting issues. He describes his career strategy as always trying to exceed the expectations of his customers: "In order to accomplish that I found it necessary to surround myself with talented risk management teams that shared common goals. In addition, although I have been in the insurance and surety business for many years, I have continuously focused on developing my technical knowledge," he says.
In addition to his production duties, Suatoni is also the market leader for Upstate New York, which requires him to devout time coaching younger producers. "I found it necessary to only pursue larger and more complicated business, and share smaller business accounts as an opportunity and development tool for those producers. By doing so, our region has benefitted by further developing a team-based approach that has thereby created more capacity for additional sales," he explains.