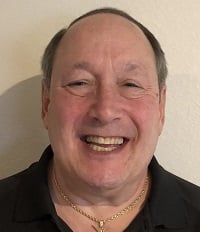 Richard Terlecki, Area Senior Vice President, Gallagher
Richard Terlecki has built his career by providing expertise and specialization in the field of public entity property insurance. In 1999, he joined Arthur J. Gallagher's public sector division after working as a municipal occupancy specialist and account vice president for sales for Arkwright Mutual Insurance Company's public entities group.
Terlecki has dedicated his career to becoming an expert in public entity business. In his career, he has served as a consultant for the City of Boston, was responsible for the placements for large intergovernmental risk pools, and has been responsible for the placement of coverage for over 5,000 public entities.
Today, he stays abreast of his clients' risks by staying informed of emerging trends, including blockchain, active shooter and OPPI coverage.
Apart from his success in procuring coverage, Terlecki has been asked to speak at numerous industry conferences for airports, intergovernmental risk pools, and national public entities. "I have found this is an excellent way to make a large number of new contacts while simultaneously imparting knowledge in my area of expertise," he says.