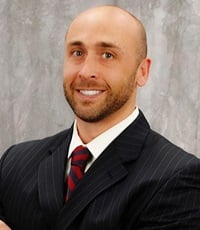 Shawn Budney, Vice President, Acentria Insurance
As vice president for Acentria Insurance, Shawn Budney brings almost two decades of industry experience to the organization. Specializing in national multi-family, commercial real estate and high-hazard risk management, Budney believes the true "art of the deal" and his key to success originates from the core basis of relationship building with clients and prospects. He is a forerunner in conducting carrier negotiations as it pertains to thresholds and attachment points to layered programs, evaluation to proper insurable valuations, and lastly, final pricing to ensure his clients obtain the proper coverage at the best possible premium.
As a team player, Budney often works with other producers across the organization to round out accounts. His hard work has earned him prestigious awards, such as being a repeat recipient of the Top Gun award with his previous employer, as well as Acentria's Top Producer recognition for two consecutive years.
Raised in the Florida Panhandle, Budney attended both the University of Alabama and University of Florida, where he received his undergraduate degree in health and human performance in 2002.