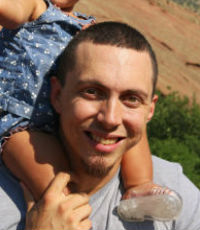 Harrison Scheider, Vice President, American Risk Management Resources Network
Harrison Scheider
American Risk Management Resources Network
Specialty: Environmental
Harrison Scheider has more than 12 years of experience in the insurance industry. He started by working in his parents' independent insurance agency in northern Wisconsin and joined ARMR.Net shortly after graduating from college in 2012.
Quickly rising to the role of vice president, Scheider successfully produced a national, award-winning book of environmental insurance business while averaging 39% annual growth over the past five years. He was named one of IBA's Top Producers in 2015 and a Young Gun in 2017.
Scheider has a diverse background in environmental insurance coverage and policy forms, and was instrumental in developing one of the first-ever environmental insurance programs for farms in 2014. As vice president and lead environmental insurance broker for American Risk Management Resources Network's western division in Denver, he has continued to grow as an environmental insurance resource for retail agents. He is also a recognized speaker and continuing education course instructor on environmental risks, liability and insurance.
Company

Information
American Risk Management Resources Network

7780 Elmwood Ave, Suite 130, Middleton, WI 53562