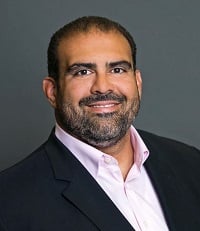 Ben Merris, Senior vice president, director – public entity, CRC Insurance Services
Ben Merris
CRC Insurance Services
Specialty: Public entities and higher education
Before deciding to specialize in public entities, Ben Merris was working in a training program, weighing his options for a wholesale production role and considering general casualty. But the program gave Merris ample exposure to the public entity market and pool administration, which convinced him to stay on this path.
"The ability to specialize in a market segment that ostensibly wasn't going to materially change anytime soon, as well as the additional level of complexity involved with the reinsurance placements and administration of the pool, were more attractive to me," he says. "It helps that there is a strong educational environment within the public entity segment, which allows for a continuous conversation of what's going on."
For Merris, working with public entities has led to satisfying opportunities to impact the local community: Helping insureds achieve significant savings has translated to improved outcomes, such as better pay for teachers at a school or a new piece of machinery for a municipality.