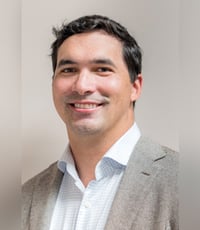 Christiaan Durdaller, INSURETrust
President and CEO
INSURETRUST
Specialty: Cyber/privacy liability
"What attracted me to cyber was the industry's need for experts in a space that traditional specialists have viewed as of secondary importance," says Christiaan Durdaller. "Cyber insurance has been around since the late 1990s and is still placed largely by those who are experts or specialists in other lines of coverage, such as D&O, E&O or property. Very seldom do you find folks out there who spend all day, every day focusing on cyber."
At INSURETrust, Durdaller leads the corporate solutions brokering team and concentrates on products and strategy, as well as national cyber and technology clients. As part of INSURETrust's leadership team, he helps to ensure products, services and solutions stay ahead of the market.
"One challenge our industry faces daily is educating clients accurately on what limits they should be purchasing," Durdaller says. "Internally, we conquer this [by combining] capital modeling and quantification modeling for our clients, which very few other brokers have the ability to do."
Durdaller's team was named Cyber Brokering Team of the Year in 2017, 2018 and 2020 by Advisen, which also named Durdaller Cyber Risk Industry Person of the Year – USA in 2018.