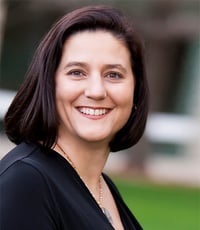 Jennifer Mier, AmWINS Brokerage of Texas
Executive vice president
AMWINS BROKERAGE OF TEXAS
Specialty: Energy
As a casualty team leader at AmWINS, Jennifer Mier manages and mentors a team of 12 that specializes in the energy sector. Well versed in the vocabulary and terminology of the industry, they communicate well with clients, underwriters and markets alike. Their relationships have resulted in responsiveness and flexible options that others can't provide in this tight market.
"We have a clear understanding of the sector and have forged deep relationships with the markets," Mier says. "We continue to provide complete towers in this hard market, offering creative solutions to relieve premium pressure. We know what markets are able to write what business and at what rates and levels, enabling us to present the best coverage and pricing available."
With her keen understanding of the market, Mier is able to keep renewals well placed and has seen little to no turnover in her book of business. She fights for renewals with ample coverage and competitive pricing, working in sync with her clients and often knowing what coverage they need before they do.