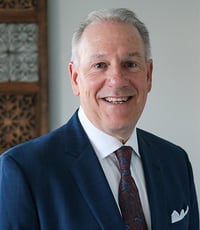 John Cleary, AmWINS Brokerage of New Jersey
Executive vice president
AMWINS BROKERAGE OF NEW JERSEY
Specialty: Real estate
John Cleary has specialized in real estate casualty insurance for 15 years. He's said to be the only specialist writing general liability and excess for owners and managers of multi-family properties in the US.
What else sets Cleary and AmWINS apart from the competition? "A big differentiator with our general liability program is that we require every insured to take a deductible," Cleary says. "We do not write first dollar general liability coverage. We want our insureds to be involved in the placement and in risk-taking. We believe this is a key factor in managing risk."
Cleary's exclusive access and established carrier relationships have kept him a vital player in this space as some carriers have retreated. Clients are drawn to his proven track record, giving him a consistent flow of potential new business every day. He knows what's trending in the real estate market, what could develop in the next few months and how to protect insureds.