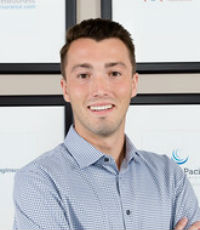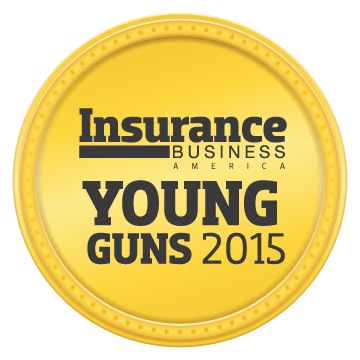 Austin Reed
AUSTIN REED
Age: 23
EVP of program business for BSG Insurance
VENTURE PACIFIC INSURANCE SERVICES
Recent business achievements:
Led in-house business-to-business telematrketing program for niche/program business; increased channel revenue by 25%; expanded online product offerings by adding two new revenue channels; increased individual production and revenue by
80% in 2014
Projects and initiatives:
Collaborated with the program manager of a specialty security guard program to expand its offerings into related industries, including the alarm business, gun stores and shooting ranges; charged with revamping existing social media and niche websites
Awards and recognition:
Venture Pacific Insurance Services Newcomer of the Year Award
Other professional roles:
Participating member of ASIS and the California Association of Licensed Security Agencies, Guards and Associates
Austin Reed is one of Venture Pacific's leading lights. He developed a proprietary online lead management system that helped augment the company's existing platform and increased the company's quote-to-bind ratio by 30% in 2014. He also expanded internal procedures focused on retention, increasing Venture Pacific's retention rate by 5%.
Company

Information
Venture Pacific Insurance Services

27201 Puerta Real # 270, Mission Viejo, CA 92691, United States