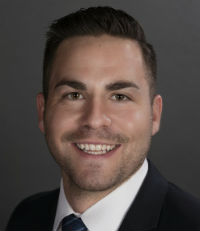 Kyle C. Rheiner, Certified insurance counselor, Strickler Insurance Agency
Certified insurance counselor
STRICKLER INSURANCE AGENCY
Age: 34
A 13-year veteran of the insurance industry, Kyle Rheiner focuses on commercial insurance for food & beverage manufacturing companies at Pennsylvania-based Strickler Insurance Agency, where he has led the 10% year-over-year growth of the food and beverage division.
Rheiner has been tapped by the media for his work with startups, breweries and millennials, and has been named a Five-Star Professional by Philadelphia Magazine for four consecutive years.
Outside of the office, Rheiner is president of the Chester County chapter of the West Chester University of Pennsylvania Alumni Association, a member of Rotary International and is enrolled in the nonprofit executive board management course for Leadership Chester County.