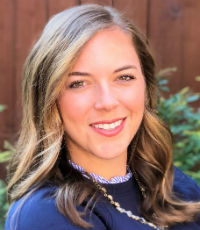 Megan North, Assistant vice president, AmWINS Group Inc.
Assistant vice president
AMWINS GROUP
Age: 32
As a former collegiate athlete, Megan North is fiercely competitive and driven – two attributes that have led her to achieve successes in insurance. For the past eight years, North has focused on building her expertise in professional and management liability. During the last few years, she has established herself as a key resource for cyber liability, frequently partnering with market experts from multiple carriers to tailor coverage and negotiate enhanced products for one of the fastest-growing lines of business in the industry.
A self-professed 'coverage geek,' North has authored several articles on various subjects, from manufacturer's E&O to the implications of cyber liability on D&O and the energy space. She has also been a featured speaker at various events, including hosting a session on management liability within the energy space at the annual IRMI Energy Conference and a cyber liability-focused session for the annual conference of the Self Insurance Institute of America.