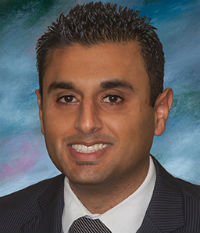 Osman Aslam, Broker, Hull & Company
Broker
HULL & COMPANY
Age: 30
Osman Aslam got an unexpected start in the insurance industry via a summer internship at Hull & Company, where he assisted the accounting and service department. Upon graduation, he was offered a full-time position in the contractor department. About a year after he joined the company full-time, Aslam had the opportunity to work under the top broker in the office, learning the ins and outs of the market. That knowledge and experience helped Aslam move into the broker role he holds today, where he maintains a $500,000 book of business.
"The biggest accomplishment for me was working from the bottom up to become a broker," he says. "It has given me a lot more appreciation of all the mechanics of writing a piece of business."
To further propel his growth, Aslam is pursuing his CIC designation, and he is closing in on his goal of writing $200,000 in new business this year.