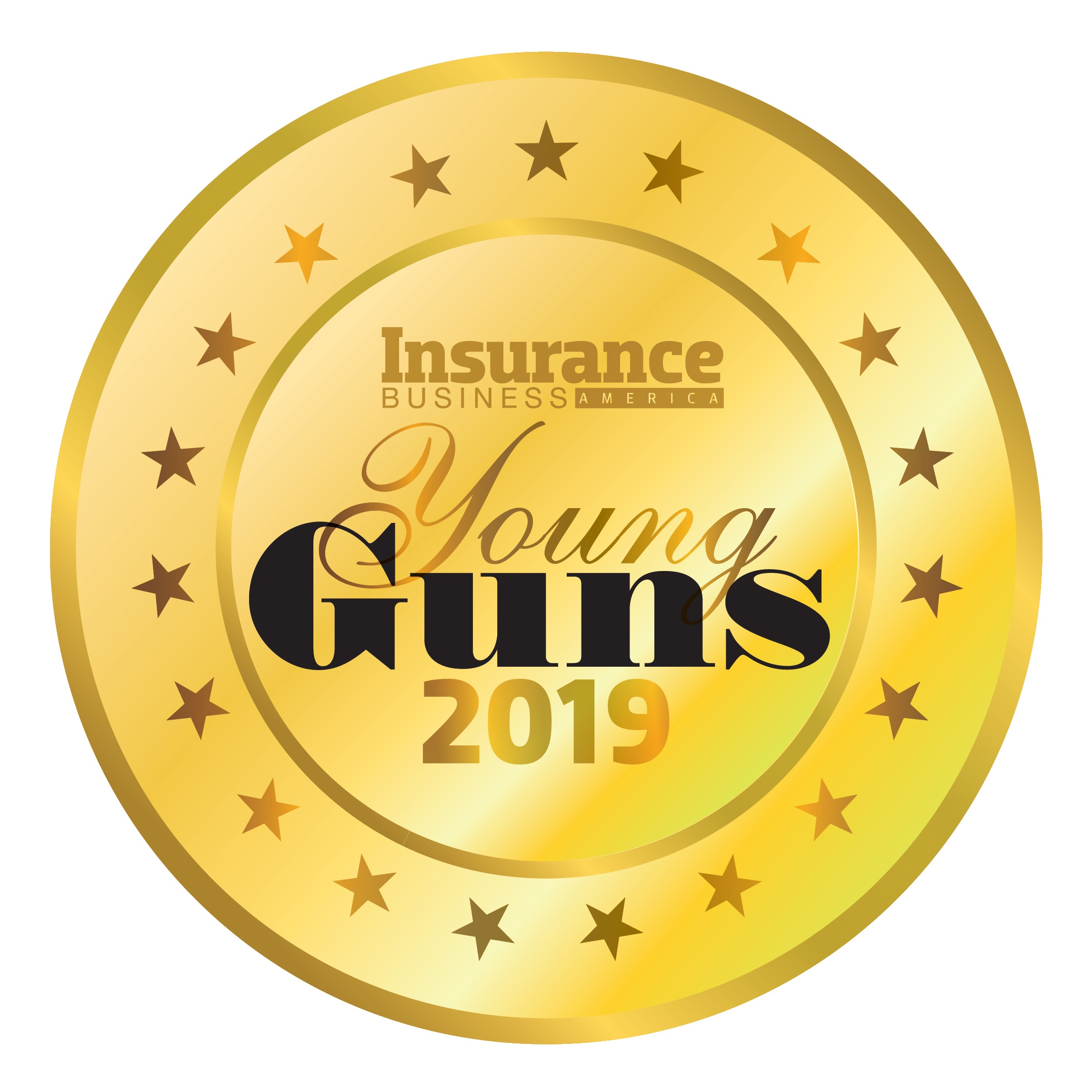 Constant change. Ample opportunity for growth and education. Helping people. Rich relationships. These aren't descriptions instantly attributed to the insurance industry, but they should be, says Berri Willis, managing director at Burns & Wilcox. They're all things that attracted her to the industry when she was a recent college graduate, and they're what have kept her in it for more than 11 years.
"I fell in love with insurance within the first year," Willis says. "I get bored easily, and it's important to me to be in a career where I can be in front of people, talking to people, helping people, traveling and feeling like I'm doing something important. This industry can give you all of those aspects."
Willis is one of the 72 young insurance professionals in this year's crop of Young Guns. All 35 years old or younger and all making major waves in their respective niches of the insurance world, this year's Young Guns represent the next generation of leaders in an industry that requires nimbleness, curiosity and an eye for innovation.
As chief operating officer at AmWINS Transportation Underwriters and president of the Wholesale & Specialty Insurance Association's U40 group, Liam Hutelmyer is keenly aware of the challenges and opportunities present within the insurance industry. With a mission to help its members grow via networking, education, leadership training and community service, U40 is a key change-maker in today's insurance industry. Hutelmyer describes the group as being "more malleable [than the industry as a whole] to do things that are necessary to help move the industry forward," such as drive more widespread diversity and inclusion efforts.
The next generation can also help the industry advance on an individual level, Hutelmyer says, by asking questions of veteran employees, being engaged and open to learning, and seeking out the 'why' behind the job – all measures supported by fellow Young Gun Karin Venegas, executive vice president at Higginbotham.
"I let mentees know that gaining knowledge as quickly as possible is what will set you apart," Venegas says. "Knowledge is key in our very consumer-driven world, where we're constantly left with the thought, 'I can get this better somewhere else.' We have an opportunity to be the best asset for our clients, and it all boils down to who's the smartest and who delivers service best."
As more universities begin to offer degrees in risk management and groups like U40 continue to recruit and educate the next generation of insurance professionals, Kate Wright, regional practice group leader for Burns & Wilcox, says there's one more thing that's important to keep in mind when talking about the industry. "This career is what you make of it; you are driving the ship in what you want to be known for," she says. "If you're determined to succeed and driven and constantly learning, the opportunities are limitless."