Emphasizing the 'mother thing' can win respect | Insurance Business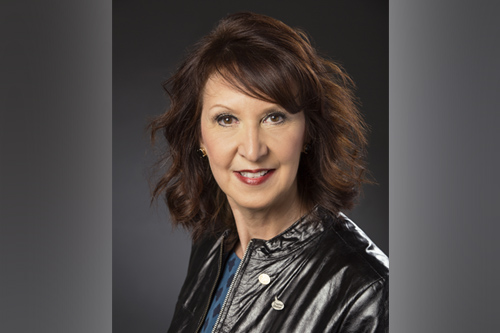 Denise Johnson loves her job. She is vice president and insurance producer at her family's ECI Agency, based in Oklahoma, and for 11 years she has served on the board of directors of trade association, the Independent Insurance Agents of Oklahoma (IIA).
A natural talent for insurance runs through three generations of the family, starting with her father and most recently added to with Johnson's daughter, who quickly expanded the company's clients.
When Johnson first started out, she decided to develop a niche in women-owned businesses. But she shelved the idea. Speaking to Insurance Business, she says: "What I found is that people are just people."
There are, she says, advantages to being a woman in a male-dominated industry, which work both sides of the fence – client and agency side. Emphasizing what she calls "the whole mother thing", she says she wins respect from men by providing reassurance, sound guidance, and advice.
Guided by Sheryl Sandberg's book Lean In, Johnson says: "I have some very large accounts with very male-dominated clients. I [follow the lean in advice] and sit down and say: 'Here's what you need, what you have to do.' That's what you get from me: everything you need to make your business successful."
She says mutual respect makes situations work out in what could be awkward, asymmetrical situations where a single woman faces one or more "type A [male] personalities" - as was the case when she joined the IIA.
"Because they had never had a female on the board or the executive committee … they had to figure out what to do … because that has just not been part of their culture. They finally just came in with mutual respect," she says.
Reflective of the challenges before women rising to the top, Johnson herself says that the board still has too few women on it. "We're working on it. We'll figure it out," she says.
Tips and tricks Johnson uses to break through a heavily male environment include humorously playing the female card, such as making a joke that she'll cry in order to win a client, to wearing high heels so she can look all the men she meets in the eye. "I do think there is something about stature, something about presentation," she says.
But Johnson's main advice to women coming up in the industry is: "Don't be afraid". She says: "You're with people who have multimillion dollar businesses. … You have to be able to pull it off."
Johnson makes her success sound like a breeze, but her motto is a reminder that life is not a bed of roses, even for the best and brightest. Kept on her personal email, the motto reads: "When you're knee deep in alligators, it's hard to remember you came to drain the swamp."