IFC exec. on why flexible work is not just for women | Insurance Business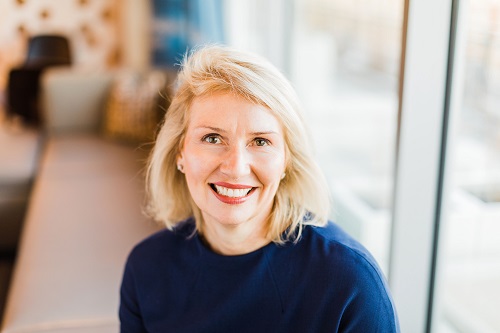 The discussion around flexible working policies is often restricted to mothers with child-care responsibilities, but men and women alike are increasingly seeking flexible hours for a host of different reasons.
"There's a lot of unconscious bias about what women should do and what they should be like," said Susan Holliday, principal industry specialist at International Finance Corp. (IFC). "I'm not a stereotypical woman and I don't have any kids so sometimes people don't know what to make of me," she said. "Not all women have kids so we shouldn't assume and make the discussion all about child-care and issues to do with children."
Whilst at her previous employer, Holliday worked on a successful project to introduce flexible working hours for all employees.
"It was very popular because a lot of people have reasons why they want to work flexibly. It's not all about women or kids," said Holliday. "Some of the men and women had family commitments like elder-care, or people needed time to train for a marathon or rehearse for a play, or they just wanted to work flexibly to avoid traffic on their commute."
Holliday started her career as an accountant at Touche Ross in London, working with insurance sector clients. From there she went on to become head of insurer security at Sedgwick Group where she built up credit analysis functions outside of the U.S. and U.K. Holliday also held positions in equity research at various companies before landing at Swiss Re. in London for nine years where she progressed to head of reinsurance strategy. Holliday made the trans-Atlantic move to Washington D.C. three years ago to join IFC where she works as an insurance and insurtech expert.
Holliday feels strongly about encouraging people from different backgrounds and ethnicities to join the industry.
"The insurance industry is very bad for diversity in general," she said. "We need more women from all different departments in leadership roles. Traditionally it's people from the underwriting background who go on to become CEO. We need to see the value in having someone from HR or legal or a finance background in a C-suite position or on a board."
Holliday remarked that the industry also needs to attract people with different skill-sets such as data scientists, AI and algorithm writers.
"Unless the industry can find a way to attract those kinds of people, we won't fulfill our potential," she said.