Industry icon reflects on success | Insurance Business America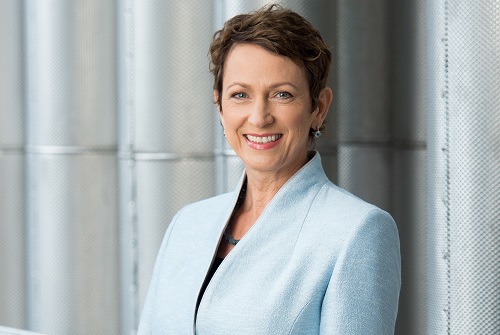 Dame Inga Beale is an internationally recognized powerhouse, renowned for driving change in the area of gender diversity in business.
She made her mark as such during her tenure as CEO for Lloyd's of London, where she increased female participation in senior management to one third. It was a significant achievement given entrenched male dominance within the sector's higher echelons, and within Lloyd's itself.
Beale told Insurance Business the P.I.E. method – Performance, Image, Exposure – has helped develop her career. That, and sheer force of will: "I have built up a lot of resilience to what has been thrown at me. I focus on what's ahead and keep going – like Arnold Schwarzenegger in Terminator – whatever the missiles are," she said.
Since 2016, she has brought her firepower to the Chartered Insurance Institute, where, she told Insurance Business, her aim is to attract new talent, but also to build international strategy and presence in "key developing markets": Africa, Asia, and the Middle East.
"Insurance has to keep up with, and often take the lead in terms of understanding how the world is changing, and what the new risks are," she told Insurance Business.
"Underwriters need to be curious. They need to understand what's going on in the world and how the risks are changing. They must enjoy thinking the unthinkable, and be able to embrace and work with technology," she said, adding that insurance needs more tech savvy talent, especially more data handling experts.
"There was more data produced in the last year than in all the cumulated years of humankind prior to that," said Beale, who emphasised the creative allure of the task:
"Analysing data and learning from it means we can assist human progress [through] creating new forms of insurance or new ways to provide what the customer wants," she said.
Convincing new talent to drive the future of an industry suffering from an old boys' club image is not easy, and Beale stands out as an important figurehead. In 2015 she became the first openly bisexual person to top the leadership list of business diversity organisation OUTstanding, and was made Dame Commander of the Order of the British Empire for services to the Economy in 2017. She is also an advisor to the British government. However, she nearly didn't make it to this high position.
At 27 years old, when most young professionals are consolidating reputations and contacts, Beale felt forced from her first job by the sexist culture prevailing in the 1980s insurance world. Taking off to travel for 10 months, Beale was in Sydney when her money ran out. Finding employment as an administrator at the BBC, she worked under a female manager – and observed how nobody questioned the woman's leadership.
Her confidence restored, Beale jumpstarted her career as an underwriter at GE Insurance Solutions in Kansas City, after which, nothing stopped her rise, an ascent assisted by a female mentor: C-suite executive Annette Sadolin.
Sadolin mentored Beale throughout her career, and convinced her to take her first promotion – a notable point, when women, at least a decade later, proactively ask for promotions and pay rises but meet with less success than their male peers.
Timeline:
1992 - 2006 – Reinsurance underwriter, GE Insurance Solutions
2006 - 2007 - Group CEO, Converium
2008 - 2011 - Chair of the board of directors and global chief underwriting officer, Zurich Insurance Company
2012 - 2014 - Group CEO, Canopius Group
2011 - 2014 - Board member, Pool Reinsurance Company
2014 - 2018 - Board member, The Geneva Association
2015 - 2018 – Board member, Financial Services Trade & Investment, UK government
2014 - 2018 - CEO, Lloyd's of London
2015 - As CEO, Beale was instrumental in establishing Lloyd's inclusion strategy: [email protected]'s and the international Dive In festival now in its fourth year
2016 - present - Business advisory board member, Mayor of London
2016 - present - Patron, Insuring Women's Futures, Chartered Insurance Institute
2016 - present - Chartered Insurance Institute (deputy president: 2016-2017; president: 2017; board member: 2018-present)