Meet this 'pretty big badass' of insurance | Insurance Business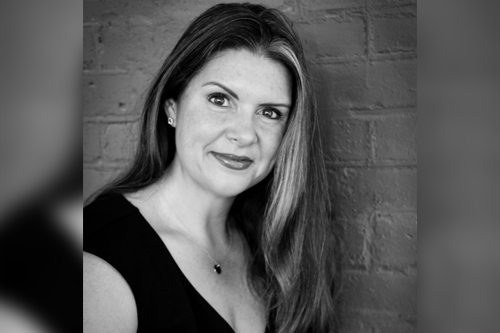 What describes a twenty-six year old woman who sets up her own insurance brokerage in Manhattan? The answer is: Tough. That office, established in 2005, has burgeoned into two, and their founder and CEO is Susan Combs. Combs is friendly and chatty, but doesn't mince her words when it comes to sexism.
"I get called the 'honey' and the 'sweet' by the men [of older generations]. [But] I kind of have a reputation of being a pretty big badass in the industry, so a lot of people, I think they know they can't get away with it with me because I'll call somebody out," she told Insurance Business.
Intimidating? "Oh, yeah. I'm a lot," she said.
As a business owner, Combs has more power than most to call out sexism. Her reaction when a male colleague recounted what Combs calls a "highly inappropriate" story about a female colleague, was to tell him: "That's one of the most grotesque stories I've ever heard," and warned him: "You're the managing director. She reports to you. If the owner of your company knew that story, you'd be done. She could have your job if she wanted it."
"I own my company. So, it's just like: 'I don't need you.' [But] I think that a lot of women that are maybe in staff positions, they have to swallow it," said Combs.
Despite her privileged position as a business owner, Combs still keeps her guard up at public meetings that are male-dominated. "There's a lot of alcohol consumption that happens," said Combs, who said she takes her leave on the dot at 11pm.
But Combs is grateful to her "great" mentors, two men, one of whom is now her husband. Spotting her potential, they encouraged her to be her own boss. She was successful from the get-go. Said Combs: "I owned my book from day one. And I know it's not typical. So, when I walked out, everything was able to walk with me. I was making over twice as much money ... because I wasn't splitting with anybody anymore. I didn't have to have any funding [or] dip into any savings."
Combs lectures industry on increasing the number of female professionals, because she says women are good at nurturing long-term clients. It's news to many male colleagues who are still focused primarily on the sale, said Combs.
She tells industry: "We like the money, you're driven, and you want to get paid in your worth … But at the end of the day, how can we help our clients with the best solution? And then we're getting the pay if we do the right thing."
Tough she may be, but when it comes to clients and business, Combs' motto is: "If we wouldn't friend you on Facebook, we don't want you as a client."