This woman asked for a promotion and didn't look back | Insurance Business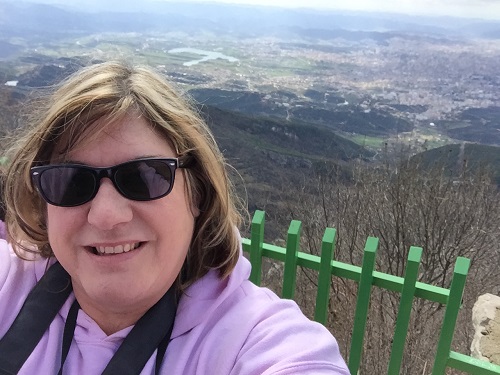 'Opportunities are rarely offered; they're seized,' writes Facebook COO Sheryl Sandberg in her famous self-help book for women in business, Lean In. Dearing, senior vice president for US brokerage Breckenridge Insurance Group, knows this and has acted on it to get to where she is.
Dearing hails from a family of insurers, but her role model is her gutsy, hard working late mother.
"She pushed through into senior management in the '80s when it was nearly impossible. She achieved that just a couple of years before passing away. Because she did it, I never thought about it being something that couldn't happen. So, I never really take 'no' for an answer," Dearing told Insurance Business.
Dearing, now a 37-year veteran of the industry, believes the trenchant sexism her mother faced will fade in time, but until then women must fight for their rightful place. Dearing herself was only made senior vice president when she demanded it.
"I was getting very frustrated because I was vice president for a while. … They'd hire new young guy brokers and give them senior vice president because they said they could bring on a $2M book of business. I said, 'Awesome' [but] I'm sitting here with an $8M book of business!" said Dearing.
Listing her achievements, she asked what she had to do to be made senior vice president, but received no straight answers.
Dearing recounts making her last stand: "Finally, when I took over risk management, I went to my boss and I said, 'I need the senior vice president title. I think I'm entitled to it. I work hard, I do a lot for this company, and I think I need it.' He made one call to our CEO, and she said, 'Absolutely. give it to her.'"
"It's tough, it is," said Dearing. "In our organization, it's a little bit easier because my CEO is a woman. But I think there are organizations where, if I was a male, I would've got hired on the credentials I have," but not as a female, said Dearing.
In the climate, she recommends women get a formal education and then specialize.
She said: "Anyone can be a generalist. Learn as much as you can about your niche and then give your knowledge to others. People will see you as not just somebody who can sell, but as a technical expert they come to for advice. When people see that you are good at training, consulting, and everything else, [even if] not in a professional capacity, that's when they want to promote you, because they know you can help the organization," she said.
Growing her body of knowledge has assisted Dearing to branch into education. An author of textbook chapters on insurance, she is an adjunct professor and guest lecturer at the University of Texas, where she teaches enterprise risk management and lectures on a variety of professional liability topics.