VFGI MD on breaking down gender stereotypes | Insurance Business America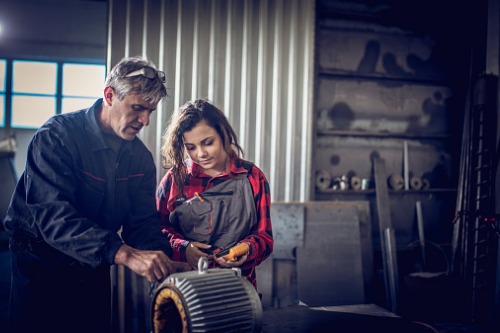 We need to change the conversation with regard to assumptions that mothers are always the primary care-giver, according to Sarah Johnston Court, managing director at specialty brokerage, VF Global Insurance.
"Nobody has ever asked my husband, when he is traveling, who is taking care of our son," said Johnston Court. "It's still very much on the woman's shoulders. We need to get rid of the stereotype that women have to be the care-giver. It's a type of shaming," she added.
By changing the negative perception that women must assume the role of primary parent, we will also be setting a better example for our children, Johnston Court believes.
"The question shouldn't be female-centric. We should think of men and women on an equal playing field when it comes to careers and parenting responsibilities," she said.
VFGI is an independent specialty broker providing custom insurance solutions and risk management for fine art, collectibles and luxury assets. Clients include art galleries and museums as well as high net worth individuals.
In her role as managing director, Johnston Court divides her time between the boutique brokerage's town-house headquarters in New York, and its Miami office. She runs sales and development together with founder and CEO Brian Frasca, with support from a small team of junior staff.
Johnston Court started her career in 2004 as a fine art broker for Heath Lambert in London, whilst taking her master's degree in art history. She later worked at Aon U.K. before returning to Miami in 2010 to work at Frank & Crystal and later at Aon as director of global fine art practice.
Her experience working in different markets has helped in Johnston Court's career development.
"Travel opens your eyes and makes you a more empathetic person, culturally speaking," she said.
Her advice to young people starting out in the art insurance industry is to work extremely hard and be visible.
"You need to be seen and be present at gallery openings and events, and start to create your own self-brand," she advised. "The more face-to-face time you put in, the better chance you have of creating a real network."