Q&A: Assurant acquires The Warranty Group | Insurance Business Asia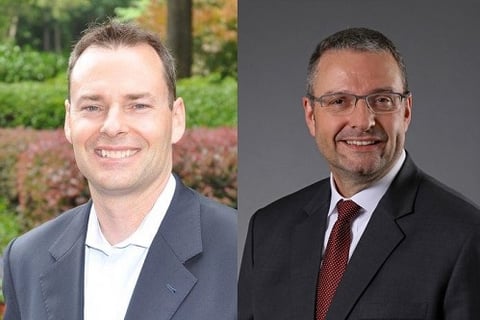 US-based risk management firm Assurant's recent acquisition of The Warranty Group for US$2.5 billion has increased its reach in the Asia-Pacific region, allowing it to access markets with excellent growth potential.
Insurance Business spoke with Keith Meier (pictured left), Assurant's president for international, and Manfred Schmoelz (pictured right), president for Asia-Pacific, regarding the transaction and what it brings to the company. Prior to the acquisition, Schmoelz was executive vice president for Asia-Pacific at The Warranty Group.
How did Assurant arrive at the decision to acquire The Warranty Group? Any prior history between the two firms?
Meier: The acquisition of The Warranty Group was compelling for several reasons. It creates a leading global provider of lifestyle protection products and services, protecting the goods consumers buy, including mobile phones, cars and appliances. Assurant partners with companies that make, sell, or finance those purchases and works to protect the risk around them.
This acquisition also advances our global lifestyle growth strategy and provides more scale, capability and expertise in key markets such as Asia-Pacific.
The major purchases consumers make are becoming more connected! With the rise of the connected home, car, and personal devices, we want to continue to build and grow in this area. The Warranty Group's and Assurant's collective global expertise in the automotive sector allows us to expand in areas where our connected living and automotive value chains intersect, furthering the opportunities in the 'connected car' arena.
How will Assurant harness the increased insights and data brought by the transaction?
Meier: We consider ourselves innovators, and we know that innovation was important to The Warranty Group as well. They pioneered the sale of vehicle protection products through dealerships and have a significant understanding of digital retail in the vehicle space. The data and insights we collect focus on the customer journey and customer experience, so we can understand how we can evolve our products and services to better serve them.
What does the acquisition bring to both Assurant and to business carried over from The Warranty Group?
Schmoelz: Overall, we look at this acquisition bringing us three key benefits:
The increased size and scale provides us with additional resources to invest more in all of our businesses, to benefit our clients and consumers. In fact with this acquisition, we now serve 14 million consumers in Asia-Pacific – up from five million.
The expanded capabilities and expertise offers our clients one of the most comprehensive set of vehicle protection products and services available.
Our enhanced insights and data will continue to be used to innovate to meet the needs of the connected consumer.
What's your vision for Assurant going forward, particularly in Asia?
Schmoelz: We are looking to further our ability to be a global provider of lifestyle protection products and services. Asia is a key growth market for us, particularly in the mobile space, and we have partnerships with leading brands in the region. We expect to continue to expand our mobile business, building on recent market success in Japan, South Korea and Australia. Now, with the addition of The Warranty Group, our global footprint, in particular in Asia-Pacific, is strengthened.
Related stories:
Strong progress for insurance giant in Asia
Reinsurer seeks to modernise sector
Building the new Chubb