Aid agency and insurers cooperate to provide cover for earthquake-prone areas | Insurance Business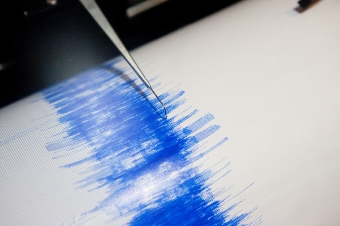 Insurance providers Aswata and Swiss Re joined up with humanitarian organization Mercy Corps in Indonesia to launch a parametric disaster insurance product providing cover to microfinance institutions (MFIs) in Aceh and West Sumatra, areas that are vulnerable to earthquakes.
The new product will allow MFIs to continue lending to poor residents even after a natural disaster, narrowing the protection gap by helping narrow the protection gap in Indonesia by helping individuals rebuild the damage from disasters such as earthquakes.
"Aswata understands Padang and Aceh as two regions with growing economic potential in Indonesia. However, both provinces are prone to frequent and large earthquakes. Learning from previous calamities, we see difficulties at the gross root level as the affected communities face challenges in restoring their lives and economy quickly after the area is struck by an earthquake," said Christian Wanandi, president and director of Aswata.
Unlike traditional insurance which pays out after a claim is made after actual damage, parametric insurance provides payouts in response to definite triggers, in this case, the magnitude of the earthquake. Policyholders receive the payout sooner, sometimes in days or weeks, as compared to months or years in traditional insurance.
"Here, we noticed the risks to the financial institutions, especially the MFIs. When their customers face problems in repaying or fulfilling their installments due to the earthquakes, the MFIs' cash flow may be affected. This lowers the MFIs' ability to provide funding, which in many case is needed to jump-start their customers' businesses when they are destroyed. In response to this, we have partnered with Swiss Re and Mercy Corps Indonesia to create and offer this new product," said Wanandi.
The parametric insurance was developed in line with Mercy Corp's Indonesia Liquidity Facility After Disaster (ILFAD) programme, a liquidity mechanism that equips MFIs with insurance payouts and liquidity loans in case of a disaster, allowing them to extend assistance to the poor even in emergency situations.
RELATED LINKS:
Indonesia 'most attractive insurance market' in Southeast Asia, survey says
AXA expands insurance for rice farmers in Indonesia
Sri Lanka's disaster risk insurance investment pays off