BREAKING NEWS: EgyptAir wreckage found | Insurance Business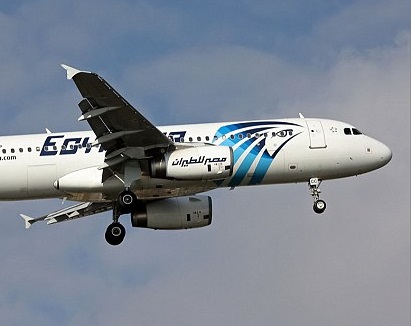 Investigators found the main wreckage sites of EgyptAir Flight 804, which crashed last month over the Mediterranean Sea with 66 people on board.
A search team provided images of the Airbus Group SE A320 jetliner's remains to authorities, Egypt's Ministry of Civil Aviation said in an e-mailed statement Wednesday, without specifying the locations. The wreckage was found by the John Lethbridge, a vessel from Deep Ocean Search Ltd. that joined the hunt to scan the ocean floor, the ministry said.
The discovery marks a significant step forward as investigators seek the cockpit-voice and flight-data recorders that are essential to piecing together what caused the Cairo-bound flight from Paris to fall from the sky. The so-called black boxes are expected to continue emitting signals until June 24, according to the aviation ministry. Without the pings, which were initially detected two weeks ago, locating the devices becomes more difficult.
Searchers "will draw a map for the wreckage distribution spots" and "plan how best to handle the wreckage in the coming period," the ministry said in the statement.
Radar images show the plane bound deviated from its course, veered sharply left and then rolled to the right in a complete circle before plunging into the sea, according to Egyptian investigators, confirming earlier statements from Greek officials. The aircraft also broadcast a series of error messages minutes before contact was lost. The crew didn't send a distress signal.
The U.S. National Transportation Safety Board joined the Egypt-led investigation this month. The probe also includes French air-accident specialists. The French ship La Place earlier received signals from the seabed in the search area, Egypt said.
(Bloomberg)