China leading charge in global premium boost | Insurance Business Asia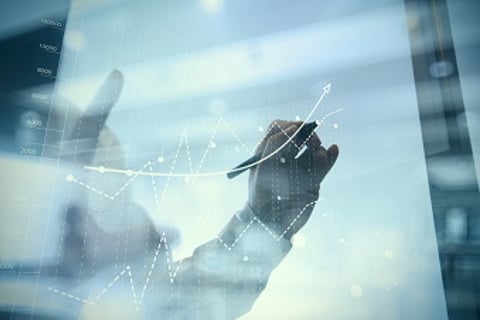 Global insurance premiums went up by 1.5% to nearly US$5 trillion in 2017, following a 2.2% increase in 2016, it has just been revealed. Global non-life premiums rose by 2.8% and global life premiums went up by 0.5%, but both showed slower growth than in previous years, according to the latest Swiss Re Institute sigma study.
Falling life premiums in developed markets like the US and Western Europe were the main cause of the drag on overall global premium growth. In contrast, emerging markets like China are continuing to drive premium growth, especially in the life sector.
The Swiss Re Institute expects global life insurance premiums to improve over the next few years, thanks to strong growth in China. However, profitability is continually under pressure due to low interest rates, increasing competition and regulatory changes.
Jérôme Haegeli, Swiss Re Group chief economist, commented: "The ongoing low interest rate environment remains a major concern for life insurers' profitability and their ability to offer attractive long-term life insurance products, particularly in combination with Solvency II types of regulatory frameworks."
In emerging markets, life and non-life premiums increased 14% and 6.1% respectively in 2017. These markets have outperformed corresponding economies for decades, due to the current low levels of insurance penetration. In emerging markets, incomes, revenues and assets of individuals and companies are growing, which is boosting demand for insurance.
"For the next decade, the shift to China is likely to continue," Haegeli commented. "Given the impressive number of infrastructure initiatives underway in China, China's contribution to world insurance premiums could yet again exceed expectations. In the following decades, other markets such as India, Indonesia, Brazil, Mexico, Pakistan, Nigeria or Kenya could become more important."
Non-life premium growth in advanced markets remained broadly stable in 2017 at 1.9%. In the US, the non-life industry benefitted from higher rates in motor business, while prices in commercial lines stayed under pressure.
The Swiss Re Institute expects global non-life premiums to increase, led by advanced markets like the US, where the economy is getting stronger. Although insurance markets in emerging countries have out-performed corresponding economies for decades, the Swiss Re Institute estimates that, in years to come, advanced markets will contribute more than half of the additional premiums in absolute terms.
Related stories:
Swiss Re declares group-wide coal policy
Singapore Finance Minister is guest of honour at reinsurance conference