High financial anxiety in APAC despite vaccine rollout – survey | Insurance Business Asia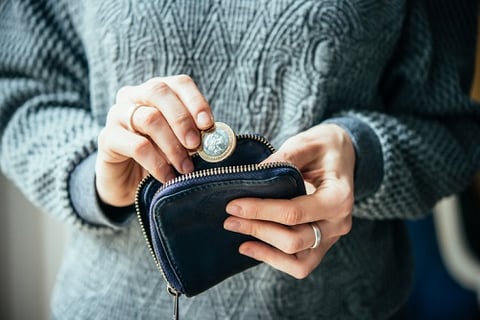 Despite the ongoing global rollout of COVID-19 vaccines, many individuals in Asia-Pacific remain anxious about their financial wellbeing, a study by Swiss Re revealed.
According to Swiss Re's 2021 APAC COVID-19 consumer survey, a quarter of respondents are still concerned about how they will recover financially from the pandemic. The study also found that the topic of mental health is rising to the top of consumers' health concerns, with one in four respondents ranking mental wellbeing as their top health concern today, with an increased focus on managing physical health.
The survey, which was conducted from January to February 2021, covers cover 7,000 respondents across 12 markets, namely Australia, New Zealand, Mainland China, Hong Kong, India, Indonesia, Japan, Singapore, Thailand, Malaysia, Vietnam and South Korea.
Due to movement restrictions in place due to the pandemic, customers are now more open to purchasing insurance online. Around half of respondents were interested in purchasing through insurers' online websites and apps in the future. In the past six months, 39% of total transactions completed were through insurers' online website and apps.
Furthermore, customers have become more price sensitive, with 80% of respondents indicating price as the most important decision factor in purchasing an insurance policy, up by 5% from last year's survey.
"The rising awareness of health and mortality risks are key factors that drive strong growth in risk and health insurance premium, even in the middle of the COVID-19-triggered economic recessions," said Irina Fan, head of insurance market analysis at the Swiss Re Institute. "For instance, in 2020, health insurance premium maintained double-digit growth of 10.5% in APAC, in contrast with previous the Global Financial Crisis, when health-related premium growth slowed down sharply."
One-third (33%) of respondents in the region consider breadth of cover as the most important insurance element, especially for buyers in Mainland China, Hong Kong and Malaysia. In addition, customers now see digital access to process transactions and speed of claim processing/payment as standard offering when looking for policies.
The pandemic also led more people to become more proactive in managing personal health. 71% of respondents indicated they are practicing stricter personal hygiene habits, while 50% began eating healthier diets. Meanwhile, 48% reported they are getting more exercise and 40% said they are practicing better sleeping habits.