Howden RE and TigerRisk come together to build biggest global MGA business | Insurance Business Asia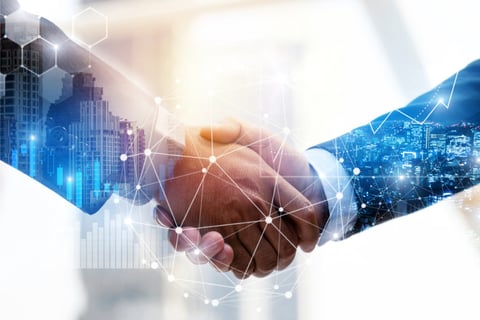 In June of this year, Howden claimed the "much-needed fourth global player" slot in the reinsurance market via its deal to acquire TigerRisk Partners (TigerRisk). Going one bigger, today Howden RE and TigerRisk have announced the creation of a new group - Howden Tiger SabRE (SabRE) - comprising the existing global MGA and programme capabilities of Howden RE and TigerRisk.
In a Press release, the group revealed that SabRE will come into form following the completion of Howden Group Holdings' (Howden) acquisition of TigerRisk, which is expected to close in Q1 2023, subject to regulatory approval.
SabRE will bring together specialists from Bowood (Howden's specialist delegated binding authority division), TigerRisk and Howden RE's coverholder teams. The business will place a combined US$6 billion (approx. SG$8.43 billion) of gross written premium (GWP), making it the largest MGA/programme broking group globally.
SabRE's leadership team will include Michael Jameson and Matt Beard of Howden RE in the US, Bowood's Stephen Greener and TigerRisk's Neill Cotton. They will be supported by Ollie Pigeon, Adam Codrington, Mark Sleet, Joe Wakeley, Stuart Beatty, Harry Rokeby-Johnson and Nick Harrap.
Stephen Greener will become chair of SabRE and report to Howden RE chair Elliot Richardson, who will be vice chair of the merged Howden Tiger entity when the deal is completed.
Howden's Press release highlighted that the SabRE team will be "supported by Howden RE and TigerRisk's treaty and facultative capabilities, bespoke analytics, market leading investment bank, industry leading data and analytics team, and strategic advisory group".
Meanwhile, the Howden Re, TigerRisk and Bowood coverholder teams will align strategies, resources and expertise, but retain independent branding.
Howden identified that SabRE will be a core element of Howden's strategy to enhance the scale and depth of its reinsurance offering at a time of continuing market disruption.
Commenting on the move, Elliot Richardson, chair, Howden RE said: "MGA and programme broking is part of our DNA and with the combination of our teams at Howden RE, TigerRisk and Bowood we will create an industry first with SabRE. SabRE will have a combined offer of unrivalled depth, scale and expertise and be a core part of what we will be building with TigerRisk - a leading position in our chosen markets and a superior offering for the modern client."
Rob Bredahl, CEO, TigerRisk highlighted that the aligned capabilities of SabRE will produce the only 'full stack' reinsurance broker in the MGA and programme marketplace. He added that SabRE will be "the leading capacity finder, investment banker and strategic adviser to this rapidly growing and important sector."
Stephen Greener, managing director, Bowood Partners continued: "We are excited to be a part of the creation of a world-leading MGA/programme business. SabRE's combined talent and expertise is a true differentiator in the market and will provide clients, as well as London market and global capacity providers, with further opportunities to grow."