Lockton names new global CEO | Insurance Business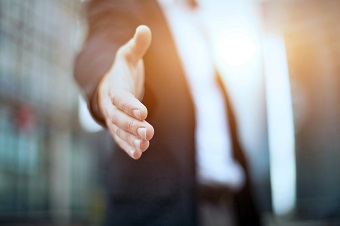 Multinational insurance brokerage
Lockton
has named Glenn Spencer as its new president and chief executive, effective May 1, 2017. The appointment was made to replace the retiring John Lumelleau, who will remain with Lockton until April 30, 2017. The two will be working together closely during the leadership transition period.
Spencer is the current global chief operating officer and president of US operations. He has held several leadership positions at the company since 2005. Having begun his career at Travelers in 1987, his previous work also includes stints at insurance brokers Johnson & Higgins,
Marsh
, and Palmer & Cay.
"We are very pleased to have an accomplished internal candidate we trust to lead our Associates and to carry on our entrepreneurial culture," said David M. Lockton, executive chairman of Lockton, Inc. "During his 11 years with Lockton, Glenn has demonstrated the leadership skills to build on our long record of delivering results for clients."
Lumelleau will remain with Lockton as a special advisor after his retirement. During his tenure which began in 2002, Lockton enjoyed extensive growth, growing twelve-fold into a global company worth US$1.3bn and with 78 offices. In Asia, Lockton has offices in China, Hong Kong, Malaysia, the Philippines, Singapore, South Korea, and Thailand. It also has partner offices in India, Japan, and Taiwan.
RELATED LINKS:
Lockton ships Singapore jobs overseas
Leading insurer XL Catlin reveals new senior hire
Long-time JLT senior executive retires