Manulife Hong Kong promotes 40 agency leaders | Insurance Business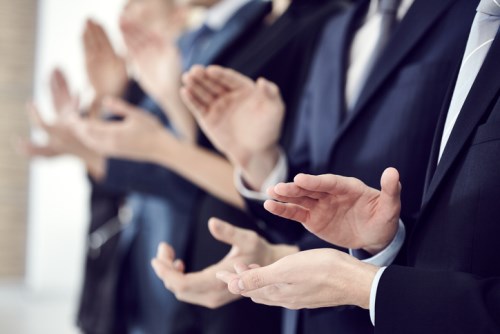 Manulife Hong Kong has promoted 40 agency leaders in recognition of their contributions to the professional development of the company's agency force.
Heading the list of promotions is George Lai, who was named senior regional director. He has been a part of Manulife since 1987 and has won multiple company awards, including senior branch manager of the year in 2000 and regional director of the year in 2011. He has also qualified for the Million Dollar Round Table (MDRT) seven times and received the International Quality Award (IQA) 13 times.
Nine agency leaders have been appointed as regional directors: Jennifer Lee, Patrick Cheng, Shelina Chung, Tong Kam Wing, Steven Wong, Jolly Wong, Ricky Lam, Alan Chung, and Sam Ho. They were recognised for their important roles in the success of the insurer's sales force. They have received multiple awards, with most of them having qualified for MDRT multiple times.
Alan CW Chan, Mark Sit, William Pang, Elaine Sze, Candy Leung, Dick Wong, Yvonne Lo, Brian Soong, Ricky Cheung, and Derek Chow were advanced to senior district directors. Meanwhile Angie Chung, Jacqueline Ho, Pinky Lee, Belinda Ng, Keith Wong, Jack Yip, Anthony Leung, Alex Tao, Murphy Liu, Peter Lee, Irene Wu, Matthew Wong, Fei Law, Rio Lam, Ma Hok Lun, Pamela Poon, Ice Poon, Bryan Tze, Andy Yan, and Tina Ng have been promoted to the position of district director.
"We take pride in having a strong team of professional advisors who are always ready to put our customers' needs first and provide them with the right solutions," commented Kareen Chow, vice president and chief agency officer of Manulife Hong Kong. "I'd like to offer my congratulations to all those so deservedly promoted and to assure our customers that they can rely on their personal advisors for an enhanced experience while planning for their future."
Related stories: