The rise of China and its resounding effect on the insurance industry | Insurance Business Asia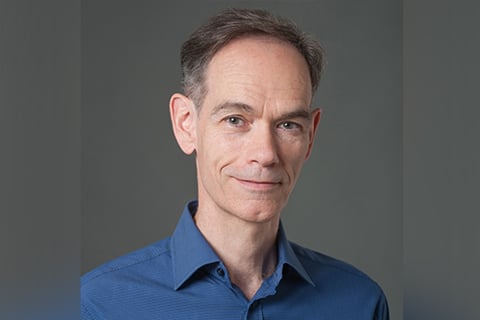 With China poised to overtake the United States as the largest insurance market in the next decade or so, the global insurance industry has surely taken notice of this Asian juggernaut.
Insurance Business spoke with Philip Bilney (pictured), founder and chief executive of Hong Kong-based marine and specialty intermediary Rare Earth Insurance Partners, on what to expect as Chinese insurers continue to make a bigger name for themselves on the world insurance scene.
According to Bilney, China's insurance market is thriving, fuelled by the rapid growth in the domestic economy over the past few decades. With 1.4 billion consumers, China offers enormous opportunity for domestic insurers.
"Compared with only a few years ago, the market is growing remarkably quickly," he said.
Read more: China's insurance upheaval and its expanding role in the global economy
As the market matures, Chinese insurers will be looking to branch out abroad for new business opportunities. According to Bilney, the Belt & Road Initiative is bringing a trillion dollars of infrastructure developments with Chinese interests, and a major mainland insurer has revealed intent to expand in Southeast Asia, while others are likely to follow, with Latin America and Europe also in their sights.
"Given the market hardening, I expect they'll be pleasantly surprised at how quickly they're able to build a profitable book," he said.
Bilney said that major Chinese insurers may have an advantage over their Western rivals – that at times, they are less constrained by outdated infrastructure.
"In many instances they're building businesses from scratch with cutting-edge technologies, like online platforms that facilitate faster, more secure transactions," he said. "As they continue to expand abroad, this approach will give them a distinct advantage when it comes to competing with the traditionally dominant players."
On the other hand, many older Western insurers are struggling with legacy systems in response to the digital age. Many operations are still in analogue, to the disappointment of customers.
What does China's internationalisation mean for the global market?
Bilney observed that another reason behind Chinese insurers' internationalisation is the opportunities created by its geopolitical ambitions. Beijing's Belt & Road Initiative is creating new economic partnerships between China and the world, especially in the emerging markets of Southeast Asia and Latin America.
"This represents a great opportunity for Chinese insurers, who, until very recently, have exclusively addressed their domestic market," he said. "In order to fully support Belt & Road they are building an international network of correspondents, partners and offices."
He predicted that in the next five years, Chinese insurers will play a larger role in the global insurance market. As such, Western insurers must adjust quickly to this new presence – whether as partners or competitors.
"Chinese insurers will only become more active abroad and as their presence grows, so too will the pressure on Western insurers to accelerate the changes in their offerings and working practices to stay ahead," he said.
As Chinese insurers internationalise, the domestic market is also opening up to foreign investment, which the China Banking and Insurance Regulatory Commission (CBIRC) is guiding the industry through.
"As China's economy expands in complexity and scale, it increasingly recognises the positive impact of foreign investment," Bilney said. "The foreign share of the market has been in relative decline and the new regulations should help reverse that trend. Ultimately, by opening up its insurance market, China gives yet another indication of its economic success and maturity."
"For companies that are flexible, tenacious and respectful of the local market, China offers an unprecedented opportunity."