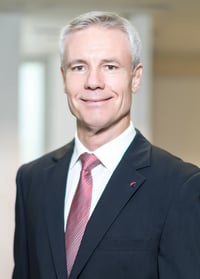 Craig Ellis
President, General Insurance Association (GIA) of Singapore
A Chartered Accountant, Craig has over 40 years of experience in the financial services industry, mainly in insurance covering general, life and health, but also in banking. Craig brings substantial and broad international experience having worked in Australia, Europe and Asia. He is currently the Chief Executive Officer of MSIG Insurance responsible for driving the profitable growth and success of MSIG's business in Singapore.
Prior to joining MSIG, he was the Chief Executive Officer of Charles Monat Associates Pte Ltd in Singapore.
Craig commenced his career with KPMG before serving in a succession of increasingly senior positions with Bank of America, Allianz and Old Mutual International.
He graduated with a Bachelor of Commerce degree from the University of New South Wales and has participated in executive leadership program by INSEAD.
A firm believer of lifelong learning, Craig keeps himself actively engaged with new skills. "It's important to maintain an open-mind, be willing to continue learning while embracing change," he adds.
President of the General Insurance Association of Singapore shares his experiences