Key lessons after a year-long fight against a pandemic | Insurance Business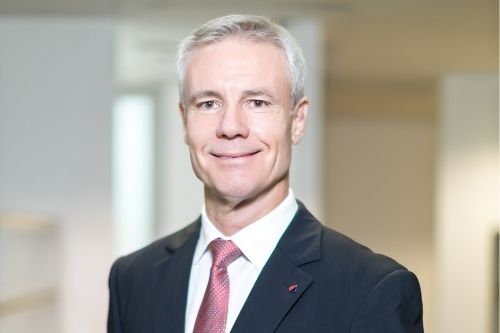 The general insurance sector exists to safeguard consumers when the unexpected happens. When the start of the new decade took an unpredicted turn, our new responsibilities meant our role was as important as ever. A stable market in recent years ensured we were well-positioned to manage new and evolving pandemic risks, but as we continue to navigate this ongoing crisis there are vital lessons to be learned on our journey to recovery.
Our true duty as general insurers
Reflecting on the past year, the most important lesson is being reminded of the purpose of our business. General insurers play a truly vital role in society and a year-long fight against COVID-19 has forced us to rethink our strategy in managing catastrophic risks.
Motor insurance, our sector's largest business class, took on a renewed responsibility amid the changeable environment. When Malaysian vehicles required extended stay during the circuit breaker, the sector worked closely with the Land Transport Authority (LTA) to provide insurance options to motorists, ensuring they remained protected. This initiative was more than just protecting motorists from accidents and liabilities while on the road, it was also about helping consumers adjust to unprecedented changes to their lives.
Travel insurance is another example of swiftly responding to changing protection needs. Traditional travel cover has evolved from protecting travellers from travel disruptions to unlocking economic revival through the resumption of inbound travel to Singapore. While restarting tourism and safeguarding livelihoods is crucial, we recognise that it must be done safely and effectively, protecting the community first and foremost. The sector worked together with partners such as the Singapore Tourism Board (STB) and Changi Airport Group (CAG), developing options for foreign visitors entering Singapore. While full tourism recovery will take time, we remain committed to our role in facilitating safe travel for visitors and travellers.
Purposeful innovation as we pivot towards digital
Innovation is an ongoing commitment of the General Insurance Association (GIA) of Singapore and there is an urgent need to drive this forward by accelerating digital transformation and automation across the sector. By leveraging new and emerging technologies, general insurers are better equipped to keep up with changing consumer needs and to engage with the customer segment in more impactful ways.
Last year, GIA launched a new digital platform for the online purchase and secure delivery of motor accident reports. The new system facilitates a more seamless process for users and incorporated many convenient features, allowing users greater autonomy over when and how they access the services. This is one of many steps in the sector's digital transformation journey.
Keeping up with evolving needs of consumers means adapting not just the way we conduct business, by adopting digitally enabled solutions, but also by expanding general insurance offerings to satisfy changes to protection requirements. In a recent survey undertaken by the GIA, in partnership with YouGov, usage-based insurance emerged as a top general insurance need among consumers. This growing desire for more flexible and personalised insurance products will continue to drive further product innovation in the general insurance sector in 2021 and beyond.
While digital enablement is critical, the pandemic has reminded us to not allow our drive for digital innovation to make us less human in our approach. As a result of safe distancing measures, most customer touchpoints have migrated online. But while we are observing a growing preference for purchasing general insurance products digitally, our survey work with YouGov also reaffirmed consumers' preference for the human touch – purchasing policies from agents and brokers – even among digital natives. Despite operating remotely, general insurance representatives play a critical role in enabling the sector to fulfil its promise of protecting customers, boosting financial literacy, and narrowing protection gaps. To this end, efforts to expand the talent pool and upskill the sector workforce to keep pace with an increasing digital economy should and will continue to be a priority for the sector.
Managing crises through collaboration
We are secure in the knowledge that we are stronger together, more effectively managing and overcoming crises through collaboration. The wider insurance, financial services and related industries have been driving conversations on progress in key development areas, working in closer collaboration with each other and with regulators, from defining COVID-19-related health insurance coverage to launching a new environmental risk management handbook to support Singapore's Green Finance ambition with entities such as the Monetary Authority of Singapore (MAS) and the Life Insurance Association of Singapore (LIA).
As we prioritise working towards the Global-Asia Insurance Partnership to address pandemic climate risks, we are optimistic about what can be collectively achieved through wider future collaboration.
Armed with these invaluable lessons and our shared purpose of protecting livelihoods, we can truly make a difference, steering Singapore towards post-pandemic recovery and driving progress for the general insurance sector.