Transforming the insurance agency model in the age of technology | Insurance Business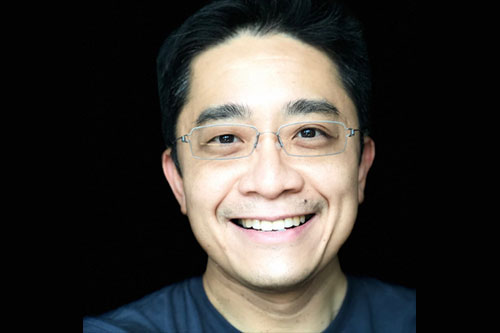 With technology in the insurance industry developing at dizzying speeds, one can't help but wonder how this impacts classic intermediary-based distribution methods. Fears of technology replacing intermediaries abound, with numerous insurers branching out to direct distribution.
However, according to Li Hao Zhuang (pictured), group head of agency distribution at FWD Insurance, agents aren't going extinct, but transformation is necessary for the agency model to remain relevant in the rapidly changing insurance environment.
In order to transform the agency model, the myth that digital technology is replacing agents must be dispelled, said Zhuang, who added that FWD is working hard to correct these, due to the increasingly pivotal role agents play in its business.
Read more: Dispelling the myths around the insurance profession
"Yes, these new technologies disrupt, and they require change," Zhuang said. "But they also present an unrivalled opportunity for insurers to transform our business. Let's take a look at it from the agent's perspective.
"First of all, we know from multiple surveys that the majority of customers prefer face-to-face interactions when planning their financial futures. After all, this is sensitive, highly personal information – so the human touch is an important part of the process.
"Technology empowers our agents in this role. It enables them to be more professional, productive and responsive. For us it's about striking the balance between technology and the human touch – in order that we can give our clients the best possible experience, advice and services."
Implementing an 'omni-channel' model
According to Zhuang, FWD envisions an "omni-channel" future, where insurer and customer can engage both online and offline. To do this, the insurer has implemented several changes to its agency model.
First, he said, is in training and equipment, where the company invests in high-level, intensive training for its agents, teaching them to harness technology effectively in their job.
"The truth is, all insurers need to invest heavily in new training models so that their agency force can upskill," Zhuang said. "This also means a change in how they recruit. Because the commission-only model simply doesn't work. So, new forms of incentives and remuneration will be paramount in order to attract the right kind of talent."
Next change, he said, is in products.
"We also need to rethink the kind of products our agents can offer. For example, there's now an increasing demand for bespoke products that are tailored to a customer's unique needs. Basically we need to give our agents the best possible products, as well as digital tools, with which to do their job."
Third change he mentioned is the customer experience (CX) journey.
"According to a recent study by McKinsey, the majority of future customers will take a hybrid approach when buying financial products such as insurance. So just as face-to-face time with agents is important, our agents also need to be able to offer our customers other (digital) touchpoints"
'Elite Agency' vision
Zhuang said that FWD's 'Elite Agency' vision involves developing an agency force that is "the most trusted, professional, digitally enabled, and productive advisory team in Asia."
Read more: FWD launches intensive training programme for agency leaders
To enhance customers' trust in the insurer, Zhuang said that FWD is using a tool known as AI2 – which stands for Artificial Intelligence + Agent Insights.
"AI2 provides a realistic assessment of each customer's needs, risk appetite and affordability," he said. "It keeps up with and flows alongside the natural conversation between agent and customer. And there are no long, repetitive forms – the customer only ever has to fill in their information once. All of this means our agents can focus on building meaningful relationships, understanding our customers' needs, and finding them the right kind of cover."
Meanwhile, to enhance professionalism in its agency force, Zhuang said that FWD focuses on selecting the best talent, providing the best training, and giving the resources its agents need to innovate and grow.
"We're also currently piloting multiple new tech innovations, including a new digital platform that helps agents reach, connect, and serve their customer through multiple social networks and digital touchpoints," he added. "And all of this makes our agents more productive."
Career prospects for agents
Zhuang expressed optimism about agent's career prospects under the 'Elite Agency' model, adding that the industry has come a long way from the old days when people become insurance agents in part-time jobs in order to sell occasional policies.
Aside from the two common career tracks for insurance agents in the industry, either advisor or leader, Zhuang said that FWD is offering the opportunity for agents to experience a corporate career track.
"We're the only insurer that enables our agents to experience the corporate track, and to switch to this if that's their preference," he said. "The opportunity and ultimate goal here is to reach a C-suite position. And this is truly within our agents' grasp."
Agents are exposed to all three career tracks and are allowed to switch if they desire to.
"One of my dreams for the FWD Elite Agency is that one day, one of our agents will become our future CEO," he said. "Ours is a fast-moving and competitive business. And through the Elite programme, we've not only expanded our talent pool but raised the bar across the industry. So I'm not only excited but also very proud."