Manulife introduces IBF-certified training programme in Singapore | Insurance Business Asia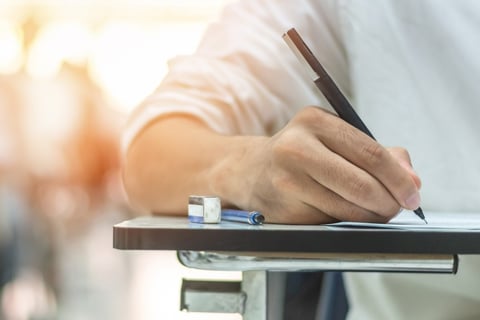 Manulife Singapore has introduced a new training programme for its financial representatives, certified by the Institute of Banking and Finance Singapore (IBF).
According to Manulife Singapore, it is the first Singaporean insurer to offer IBF-certified programmes across three levels of its curriculum.
The programme seeks to help financial representatives upskill and succeed in a highly competitive industry, enabling them to provide better and more holistic advice to customers.
"Learning and development for our financial representatives is crucial in developing shared expertise that can be used to make every day better for our customers," said Khoo Poh Huat, chief distribution officer of Manulife Singapore. "With this in mind, we have created a structured learning roadmap for our financial representatives. We are equipping our financial representatives with the resources, capabilities and knowledge they need to strengthen engagement and create great customer experiences – from courses on fundamental business skills to kickstart careers, to specialised skills in wealth management, and financial planning in high-net-worth and protection solutions."
Manulife's training programme is composed of two levels designed in-house, which centre on Manulife's goal to be a digital- and customer-centric insurance company. The third level is a leadership programme designed by an external vendor.
Level 1 is an onboarding programme for quality customer service, providing foundational knowledge in regulatory compliance, client services, product training and solutions, digital tools and more. To date, over 1,000 Manulife representatives are IBF-certified for this level.
Level 2 is a three-module course that seeks to deepen the understanding of complex financial planning issues for Asia's growing population of high-net-worth individuals (HNWIs). It provides skills training in client management and customer satisfaction for HNWIs, in accordance with industry standards, Manulife' policies and procedures. The programme received IBF accreditation in May, while training began in August. Manulife aims to enrol its top-tier representatives each year.
The Level 3 programme, or the Agency Management Training Course (AMTC), is developed by LIMRA International. It is a 25-week course that builds skills critical to agency management. Core modules include planning, recruiting, selection training and performance appraisal. For 2022, Manulife has selected 20 of its leaders to take part in this programme, and training is ongoing.