Jump to winners | Jump to methodology | View PDF
ASIA'S TOP INSURANCE LAW EXPERTS
The outbreak of COVID-19 disrupted industries across the world, but it also created opportunities for new initiatives to shine. People in various professions faced novel challenges, which brought with them new, creative solutions.
Asia's insurance law profession was among those that felt the impact of the pandemic in many ways. Specialists in this field found themselves facing issues they had never encountered before, such as COVID-19's weight as a contributory factor in employment-related matters and the pandemic's effect on business continuity. These circumstances have necessitated keeping a close eye on business interruption (BI) test cases that have been filed in UK and Australian courts.
Cyber insurance and other cyber-related concerns also grew in importance as digital operations became crucial for all organisations, including law firms. This unveiled a new aspect of insurance law about which there is much to discover.
The almost immediate jump to remote work posed a challenge to many firms, but in a number of cases, the firms were adequately equipped with appropriate systems that supported the transition.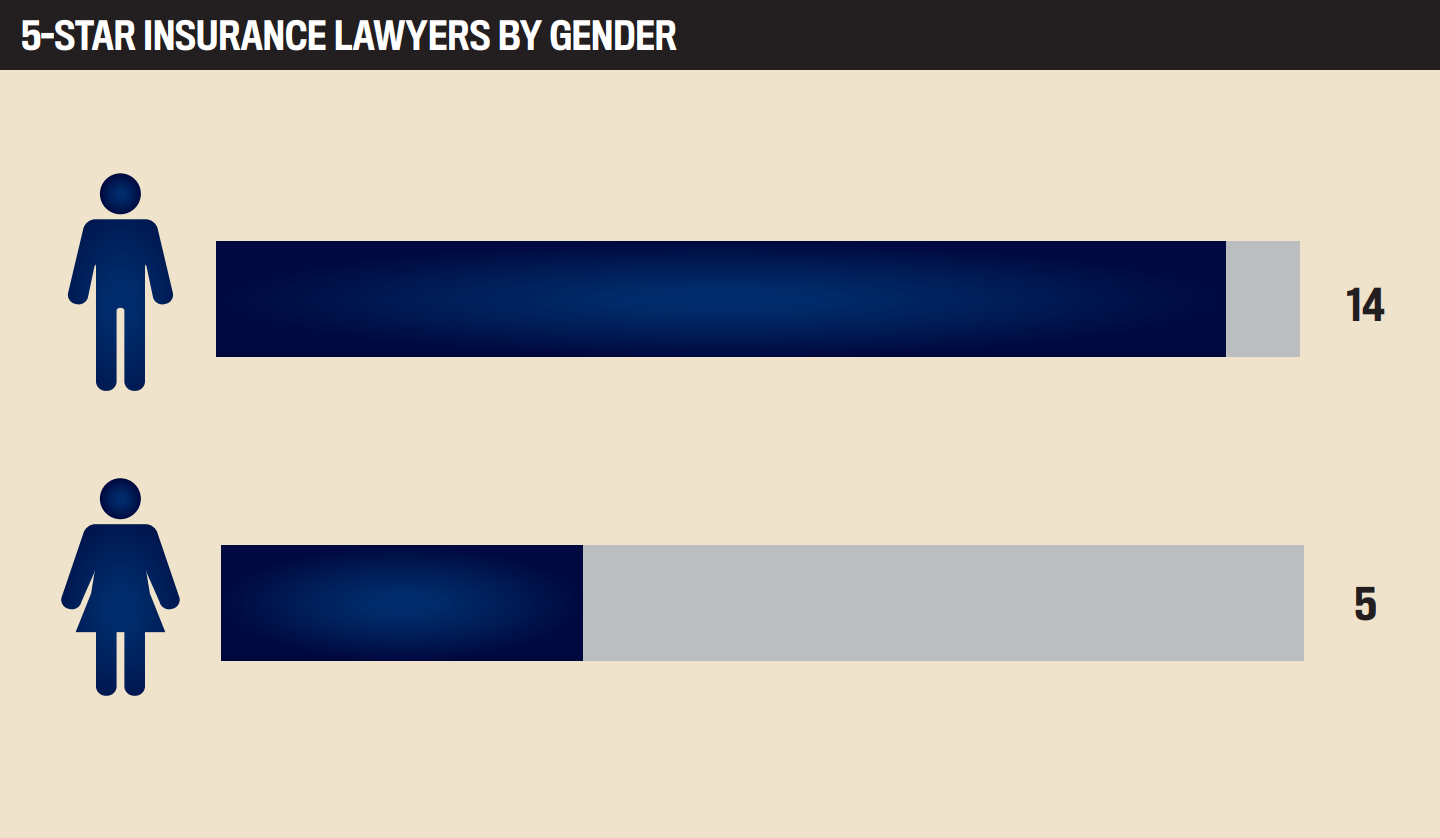 Categorising COVID-19
The categorisation of COVID-19 in insurance policies became a hot-button topic as the insurance industry struggled to define how significant the effect of the disease was.
"A development in insurance law is whether COVID-19 is [considered] a personal injury by accident under the Employees' Compensation Ordinance," says insurance litigator Angela Yim, a partner at Mayer Brown Hong Kong.
Insurance lawyers also grappled with whether contracting COVID-19 on the job would give a worker valid cause to file a common law claim against their employer, Yim adds. Even vaccination was not exempt as an area of potential concern, as specialists have to consider whether employees could bring common law claims against their employers if they became ill due to a vaccine's side effects.
Yim notes that a number of companies have been scrimping on insurance coverage for employees as their businesses struggle in the wake of COVID-19. Indeed, the impact of the pandemic on business resulted in much of the work taken on by insurance lawyers in 2020–2021.
"The COVID-19 pandemic affected insurance law in the field of BI insurance, [particularly] the applicability of insurance policy wording on closure of and restrictive access to premises due to an outbreak of infectious disease," explains Simon Goh, who leads the insurance and reinsurance practice at Rajah & Tann Singapore.
Notably, property insurance policies took a significant hit. However, Goh notes that the effects of the pandemic on the BI aspects of these policies were not as strong in Singapore as they were in the UK and Australia, where major BI test cases were heard in high-profile court proceedings.
"SMEs in Singapore do not generally have BI extensions for their property policies [that] potentially cover infectious diseases following the experience of SARS in 2003," Goh says. "Whilst such BI cover can be available as an option, it is usually expensive."
Goh points out that the outcomes of the UK and Australian test cases would influence how Singaporean courts approach local BI cases.
"So far, from the individual claims that may be brought by an SME that has a possible BI cover for infectious disease, the judgments from the UK and Australia will be of persuasive effect before the Singapore courts in the absence of local precedents if the policy wording is identical or very similar," Goh says. TL Lim, a partner at Mayer Brown Hong Kong, notes that the usual criteria for extensions related to infectious diseases also hamper certain claims.
"In Asia, claims for COVID-19-related BI are few, as the infectious disease extension usually requires an outbreak at the premises concerned," he adds.
Credit and cybersecurity concerns
Lim says that cash flow concerns, which prevent businesses from settling invoices, have also led to an increase in trade credit insurance matters, something Goh also noticed.
"Given the scale of the corporate failures in 2020, the quantum of insurance claims was large, and we believe there are a number of policyholder claims which have been rejected, [leading] to more disputes between insurers and policyholders as negotiations with insurers do not result in settlement," Goh says.
He notes that the Singapore government implemented an initiative that would enable policyholders to delay paying premiums on both life and non-life insurance policies, which helped those with cash flow or income problems.
A major factor in the struggle – and sometimes failure – of many businesses was being under lockdown. The restrictions spurred most industries – including the legal profession – to transition quickly to digital operations. Although this enabled companies to operate under the circumstances, cyber attackers took advantage of the situation to create problems.
"[The past year] was somewhat of an inflexion point for cyber insurance in Asia, brought about by the marked increase in the frequency of cyber-related incidents and large payouts caused by ransomware," says Lim, who works with both the insurance and reinsurance and cybersecurity and data privacy teams at Mayer Brown Hong Kong.
He points out that in particular, social engineering fraud and business email compromise have resulted in considerable losses for the organisations that were victimised.
"[These losses] have given rise to coverage issues under commercial crime policies, which sometimes require some sort of infiltration into the insured's computer system or electronic communications such that mere interception of email communications between an insured and its vendor, without any actual infiltration into the computer system or electronic data at insured's end, may not suffice," Lim explains.
In such cases, coverage disputes may arise based on how a policy is worded.
"The definition of financial loss under such policies may also give rise to coverage disputes if the wording imports proximate cause language – such as 'resulting directly from' – because often, the cause of the loss is the insured acting on or being duped by the fraudster's request," Lim says. "This has caused some carriers in the market to review their policy wordings and coverages for social engineering fraud."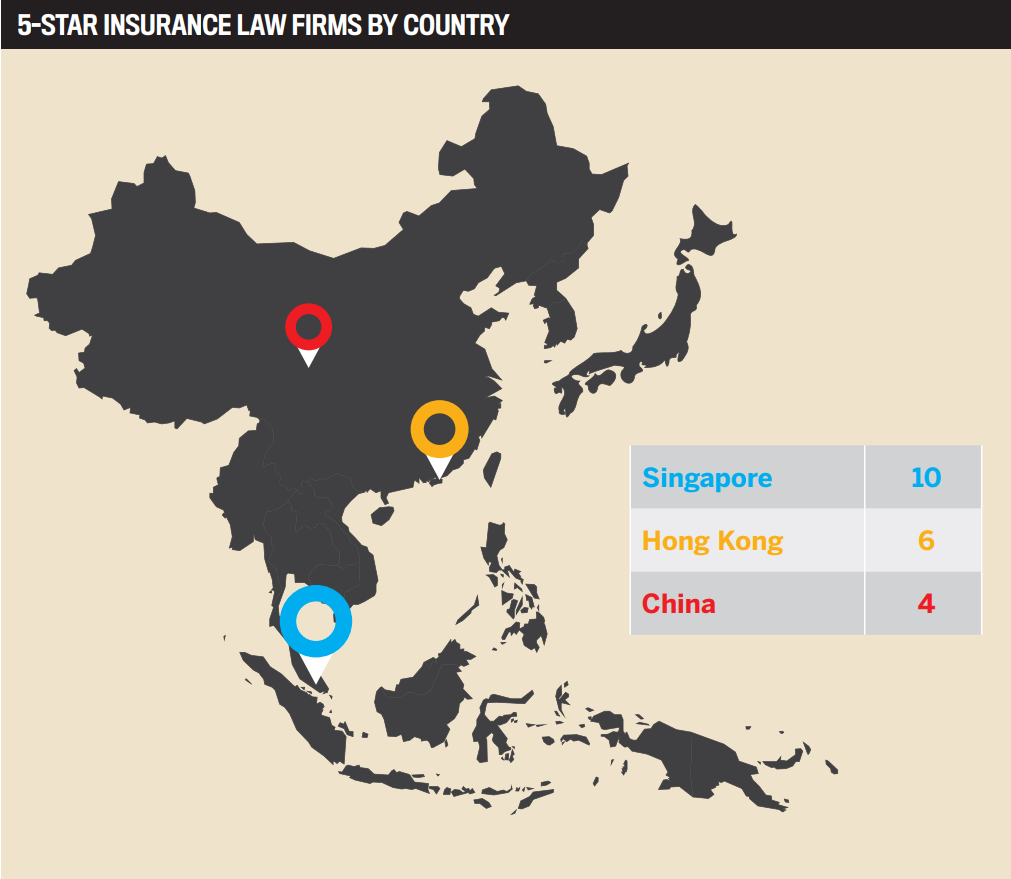 Service delivery through digitisation
The variety of unique challenges caused by COVID-19 have made the pandemic period a busy one for insurance law specialists.
"For our insurance and reinsurance team, 2020 was an extremely busy period on both the contentious and non-contentious fronts, with an increased number of disputed insurance claims, as well as an uptick for corporate insurance and regulatory advisory work as clients sought new ways of doing business during the pandemic and what is widely expected to be the new normal as COVID-19 becomes endemic," Goh says.
He adds that Rajah & Tann Singapore was able to sustain client service delivery quality while staff were working remotely because of the firm's paperless operation and existing systems and processes. Yim reports a similar arrangement for Mayer Brown, where its systems were designed to accommodate remote access and limit disruptions to operations.
As insurance law moves towards significant development, IB Asia spotlights the best of the region's insurance law industry in its first-ever 5-Star Insurance Law Firms and Lawyers report, which presents those who made the cut due to their outstanding contributions to the field.
China
Elsie Shi


JT&N

George Yu


JT&N

Paul Zhou


SGLA Law Firm

Yuan Min


King & Wood Mallesons

Zhan Hao


Anjie Law
Hong Kong
Angela Yim


Mayer Brown

Gareth Thomas


Herbert Smith Freehills

Rupert Skrine


Kennedys

Simon McConnell


Clyde & Co
Singapore
Ben Nicholson


Kennedys Legal Solutions

Elaine Tay


Rajah & Tann Singapore

Iain Anderson


RPC Premier Law

John Goulios


DLA Piper

Justyn Jagger


Sharpe & Jagger

K Anparasan


WhiteFern

Simon Goh


Rajah & Tann Singapore

Teo Weng Kie


Tan Kok Quan Partnership

Yuh Huey Khoo


WongPartnership
5-Star Insurance Law Firms
China
Anjie Law Firm
JT&N
King & Wood Mallesons
SGLA Law Firm
Hong Kong
Clyde & Co
Debevoise & Plimpton
Herbert Smith Freehills
Kennedys
Mayer Brown
Singapore
Clyde & Co
Denton Rodyk & Davidson
DLA Piper
Kennedys Legal Solutions
Rajah & Tann Singapore
RPC Premier Law
Sharpe & Jagger
Tan Kok Quan Partnership
WhiteFern
WongPartnership
Through in-depth phone interviews with the research team, insurance professionals and GCs provided input on the law firms and insurance law specialists they admired. These professionals hailed from different countries, and their input helped to cultivate a well-rounded group of leading lawyers and firms.
The research team also received peer recommendations from members of the legal industry on the law firms and lawyers they would endorse to others. The names presented were ranked based on the quality of work, level of specialist expertise and service delivery to clients.
At the end of the research period, a total of 19 law firms and 19 lawyers received 5-star ratings based on these criteria. These were named the first-ever 5-Star Excellence Awardees in insurance law in Asia