How will the Blockchain Affect the Insurance Sector? | Insurance Business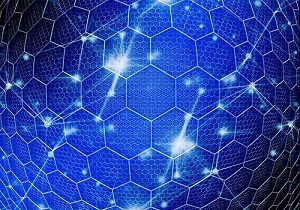 Blockchain has the potential to disrupt many industries. Those who use a forex trading app to speculate in the currency markets are already familiar with blockchain through bitcoin, but blockchain is not just applicable to cryptocurrencies. This innovative technology is slowly but surely changing the way we share data and prevent fraud, which is likely to have a far-reaching effect on the insurance sector. Experts are already predicting that blockchain will lead to seismic changes. These changes are in the very early stages right now, but we can expect to see significant innovation in the next ten years.
The insurance sector is one of the oldest. It dates back as far back as the time of Babylonian merchants when traders sought to plan for risk in an uncertain world. The first US insurance company was formed in 1752, and in 1759, the Presbyterian Minister's Fund, the first life insurance company in the colonies, was organized.
Not much has changed in the world of insurance. Modern insurance companies still offer guarantees of compensation for loss, damage, illness, and death, and the same problems that have plagued insurance companies for centuries, most notably fraud, still exist.
Reducing Fraud
Fraud is one area where blockchain technology is set to have the biggest impact. Fraudulent claims cost the insurance sector around $80 billion a year, which equates to 5%-10% of all US and Canadian claims. Auto insurance scams are on the rise, as are personal property fraud claims. In the health insurance sector, fraud costs insurers more than $40 billion each year.
The nature of blockchain means all transactions are recorded in a decentralized repository. Every piece of information can be validated for authenticity. Information from multiple agencies, including law enforcement, insurers, and customers can be shared on the blockchain. This increases transparency and helps to reduce the incidence of fraudulent transactions.
Boosting Trust
The financial services sector has taken a battering in recent years. Bankers were blamed for the disastrous 2009 recession. Many people have little faith in insurance companies, with only 17% of households in California paying for earthquake insurance, even though they live in a high-risk area. Blockchain helps to facilitate trust through greater transparency.
Of course, trust works both ways. Not all claimants are trustworthy and not all tell the truth when making a claim. Again, the transparent nature of blockchain means a greater degree of trust is fostered on both sides.
Smart Contracts
The insurance industry is populated with middlemen. They act as agents, facilitating contracts between the insurance company and the customer. If you buy an auto insurance policy, you would typically deal with a middleman or insurance broker. When you want to file a claim, again, you would normally deal with various agents.
Smart contracts do away with middlemen, which saves time and conflict on both sides. Thanks to the decentralized nature of the blockchain, there is no need for middlemen. Insurance contracts are converted to code and stored on the blockchain ledger. Experts describe them as virtual vending machines. You drop escrow, information, etc., into the ledger/vending machine and a smart contract is created. The blockchain administers the contract according to its terms. Tasks are automated, and documents encrypted. It is virtually impossible for the blockchain to be hacked.
Insurance giant, AXA, is already using blockchain to administer flight delay insurance. Purchases are recorded in the blockchain and if a delay of two hours or more occurs, customers are automatically refunded.
Blockchain could revolutionize the way insurance companies do business, but it's not all straightforward. Bad coding can cause all kinds of nightmares and bugs can be exploited. Nevertheless, despite these concerns, it is clear that many insurance companies are willing to invest in blockchain going forward.