"I had no clue what I was getting into." | Insurance Business Asia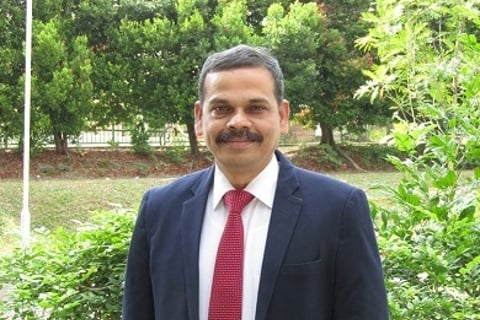 We've heard a lot of stories about how executives began their career in insurance, many times unintentionally, and this marine insurance professional is yet another who sailed in on a wave of chance and good fortune.
"I had no clue what I was getting into," said Pramod Kumar, head of marine cargo, hull, and energy underwriting at India International Insurance (III), a Singapore-based company built out of the merged operations of five general insurers owned by the Indian government.
He got his first insurance job in 1989 at the age of 23 as a direct recruit officer for state-owned Oriental Insurance. He added that no-one from his family and friends were working in the insurance industry.
"At that time in India jobs in the private sector were very few and a job as direct officer in one of the government insurance companies was considered very prestigious," Kumar told
Insurance Business
. "Candidates were selected based on a nationwide written exam followed by an interview. Competition for entry was very tough!"
Kumar spent 26 years with Oriental Insurance, holding various posts at the branch and division levels throughout India. In 2015, he relocated to Singapore to join III, which handles Oriental Insurance's Singapore business, along with that of GIC Re, National Insurance, New India Assurance, and United India Insurance.
He is a fellow of the Insurance Institute of India and holds a diploma from the Chartered Insurance Institute, London.
Mother of all insurance
"Marine insurance is the mother of all insurance," Kumar said. Indeed, many types of primitive insurance practiced in ancient societies dealt with spreading the risk associated with cargo being lost through shipwreck.
"Marine risks are mostly mobile, and thus are affected by various international conventions and laws prevailing in different jurisdictions," he added." It is truly international in character, with clauses for cargo and hull used worldwide by various insurance companies and understood by all stakeholders."
Kumar discussed the problems facing the marine insurance sector, which include the reduced opportunities for movement of cargo due to the economic downturns impacting many developed economies. This leads to oversupply of tonnage and lower freight rates with vessels stuck in yards.
"Many carriers are having re-think over writing marine hull business or some of them have stopped writing altogether resulting in the lay off of qualified and experienced staff," he said. "The increased incidence of lay up of vessels and oil rigs reduces premium income opportunities for carriers."
Reading between the lines
When asked about his advice for fellow marine insurance professionals, Kumar said that one must listen intently to customers and business partners, treat customers fairly, and be careful and attentive to detail.
"Being careful and reading between the lines helps," he shared. "Very early in my insurance career, in India as branch manager, we were asked to quote for fire and allied perils insurance of a fertilizer plant along with its stores. The plant was not in operation for more than 30 days and such risks were termed as a "silent risk" in the fire tariff which all insurers had to follow back then.
"Our competitors quoted the rate as per the tariff. But we informed the client that we were not quoting. The official from the fertilizer company asked us why, and we told the official that we did not want any dispute after loss occurred. We explained to him that the risk offered for insurance was not a "silent risk". For it to be considered a "silent risk", it needed to fulfil two criteria as mentioned in tariff: there should be no manufacturing activity for more than 30 days and that there should be no storage activity.
"Our competitors did not take care of the second condition. The client said it had received quotes from other insurers, but I replied that they are welcome to go with them but I need to apply a higher rate as per the tariff to insure the risk. Finally, the client saw our point and the business was given to us."
Related stories:
CEO reveals path to the top
An accidental career with no regrets
Almost everything ties back to insurance