"Insurance is hands down the only career for me." | Insurance Business Asia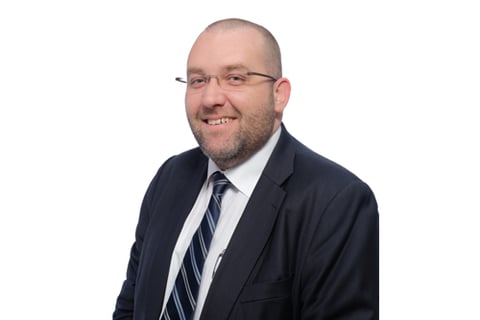 While many insurance professionals found the industry by chance, some have been exposed to it from an early age, making it a near-lifelong passion, such as this insurance leader.
Insurance Business spoke with Marcus Portbury, head of Berkshire Hathaway Specialty Insurance's third party lines business in Asia. Based in Hong Kong, he deals with the company's casualty, executive and professional, and surety businesses across several markets in the region.
"Insurance is hands down the only career for me," he declares in response to the career he would most likely be in if not insurance.
Portbury shares that he began his career in insurance broking in 1993 with
Sedgwick
in Australia, right after graduating from school. His father was also in the insurance industry, and he followed him into the business.
"I knew right from the outset that the insurance industry was where I wanted to be," he says of his early career as an account executive at Sedgwick. "Having started my career in Australia, being given opportunities to work in Canada, Singapore, and now Hong Kong only further cemented my decision."
In 2003, Portbury relocated to Asia as assistant vice president for casualty at Liberty International Underwriters in Singapore. He would then spend almost 15 years on the continent, including a six-year stint as Asia-Pacific head of casualty for
AIG
, before heading to Berkshire Hathaway in 2014.
He says that the most interesting thing about insurance is that, despite its global reach, the insurance world is actually quite small.
"Having been in Asia for the last 15 years, my most memorable experience is continuing to come across former customers, colleagues and trading partners in new and ever more interesting and senior roles – the power of such a network invariably leads to new business opportunities," he says.
Portbury focuses on this, as well, in his advice for insurance professionals that are just starting out.
"Insurance may not be perceived as being as 'glamorous' as other industries, but for those who have the ability, patience, and skills, it offers an incredibly rewarding career that includes lifelong friends and relationships across the globe."
Of course, no career is complete without challenges. According to Portbury, the biggest issues he has to deal with now as head of third party lines are continued soft market conditions, as well as the potential for very large cyber aggregations in an increasingly interconnected and technology-reliant world.
"The industry needs to tread very carefully with cyber and be crystal clear what is and is not covered under every policy and line of business in terms of cyber exposures and claims."
In order to deal with these challenges, Portbury stresses underwriting discipline, which, he says, isn't as common as it needs to be.
"Underwriting discipline is not for everyone – most talk underwriting discipline but few truly practice it," he laments, adding that it pays to support carriers that exhibit underwriting discipline, instead of just talking about them.
"Customers that play the insurance cycle to its depths will eventually find themselves having some very difficult conversations around unpaid claims and premium increases," he warns.
Related stories:
"I had no clue what I was getting into."
Almost everything ties back to insurance
The only constant in reinsurance is change