Hong Kong is ready for the rise of virtual insurers | Insurance Business Asia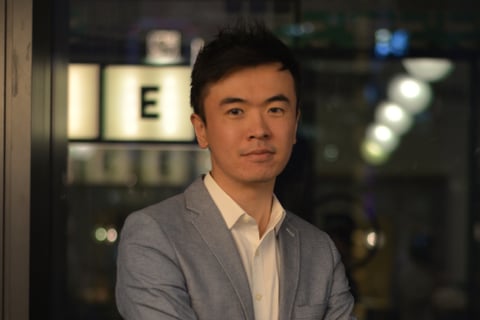 Technology has played a vital role in helping society cope with the COVID-19 pandemic, allowing vital transactions to be completed with minimal interpersonal contact and keeping the economy afloat.
This extended to insurance, with many companies shifting to remote working, and the Insurance Authority loosening restrictions on products that formerly needed to be sold face-to-face.
Fred Ngan (pictured), co-founder and CEO of Bowtie, Hong Kong's first virtual life insurer, caught up with Insurance Business regarding the company during the pandemic and how virtual insurers like it can help develop Hong Kong's insurance industry.
According to Ngan, the "new normal" brought about by the pandemic has pushed many traditional industries, including insurance, to embrace digitalisation and rethink customer experience journeys.
"As a technology-driven insurer, we provide an easy and seamless one-stop experience for our customers," he said. "The Bowtie website acts as a content hub, featuring timely and relevant educational information to keep customers up to date with the latest healthcare trends and help them make informed decisions when researching for a suitable product."
The quality content on the website, he said, has led a 20-fold increase in website traffic in 2020, from 100,000 to over two million visitors per month.
According to Ngan, Bowtie's main advantage is its ability to provide a fully online insurance experience that enables customers to navigate, compare and apply for suitable products online, while practicing social distancing.
"This has enabled us to reach a record sales growth of 30% month-on-month in 2020," he said. The result is remarkable and caught the attention of many traditional market players. We are happy to see more traditional market players embrace technology to bring brand new customer experiences."
This, he said, is a positive sign for the entire industry.
"We consider ourselves as the challenger insurer, but we are well aware we cannot change the industry by ourselves. We can only make real change and make insurance good again by working together with all our peers, big or small. "
Ngan also touched on the recent appointment of Daisuke Iwase as senior advisor. Iwase is considered an industry pioneer in Japan, having co-founded Lifenet Insurance Company, the first digital insurer in that market, in 2006.
"Compared to a few years ago when Mr Iwase founded Lifenet in Japan, people in Hong Kong are more ready than ever for digital transformation and adoption," Ngan said. "Mr Iwase is a true trailblazer and has been generous in sharing his advice with young entrepreneurs. We are confident that his invaluable experience in co-founding Lifenet will help guide our young team as Bowtie continues to grow and expand the business."
With today's market being much more open to digital technology than it was several years ago, Bowtie's target market is young adults between 20 and 40 years old. These individuals are looking for simple protection and tend to do their research online to find the most suitable products for them.
"We are offering this group exactly what they are after – low-cost, high-protection products with a high level of transparency on an easy-to-use online platform with strong customer service support," Ngan said. "Health insurance is only the first step. Bowtie's bigger ambition is to offer holistic protection directly to customers and small businesses."
Is Hong Kong ready for a huge digital shift in insurance? Ngan strongly agrees.
"We believe the market is ready for virtual insurers given the rise of 'digital natives' amongst millennials and Gen Z," he said. "They are also expecting brands to do more than just selling products, such as having a strong purpose and making the world a better place. They want to endorse brands that share their values and support their community."
As the first digital-only life insurer in Hong Kong, Ngan recognises the weight of the responsibility placed on the company, as it serves as an example to the market and must build trust through multiple channels.
"That's why we have developed Bowtie homepage as a content hub with authoritative content," he added. "With the growing trust and customer base, we are confident that we can show traditional market players the urgency of embracing technology and being customer-centric, thus making a real impact on the industry."