Insurers to open dialogue with insurtech companies if they want to stay ahead of the curve | Insurance Business Asia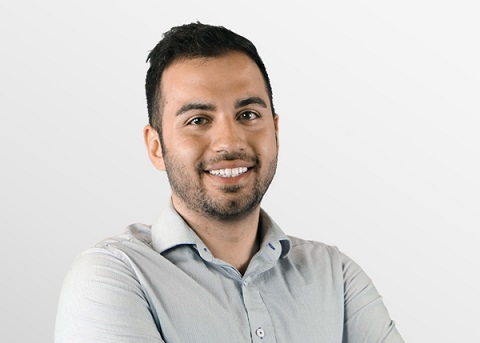 Innovation is so more important than ever, with today's ever-evolving nature of risk. And the pace of change now means organisations need to be more and more agile, according to a founder of an insurtech innovation space.
Ali Safavi, founder and director of Silicon Valley insurtech accelerator Plug and Play, believes that demand for change and innovation from policyholders has led many insurance incumbents to become involved in the innovation scene. In recent years, insurance products are fast emerging to cover previously non-existent risks, such as drone insurance and cyber insurance.
"There is a bigger need for innovation which the majority of incumbents are not used to, but will have to adapt to still be relevant 50 years from now," Safavi tells Insurance Business. He notes that increased activity and PR regarding insurtech has attracted many new entrepreneurs, all looking for a possible way to improve the offering and potentially disrupt the insurance space.
Incumbents and startups: a complicated relationship
Put very simply, startups have the great ideas and incumbent insurance companies have the resources and networks to implement these ideas. But obviously, this isn't as easy as it sounds.
"The biggest issue has been that working with clients – in this case insurance incumbents – who take a year to make a decision, [which] can easily kill a startup," Safavi shares, adding that corporations must be more flexible to make the relationship more successful, and they must learn how to speak the startups' language. But the same also applies to startups.
"As many of the great entrepreneurs who have entered the space do not have an insurance market, they will need to study the potential clients more, understand what exactly is the value that they can bring to the table, how much of a priority that service is for the corporates, and to speak the language that the industry understands," he says. "Basically, with more engagement we expect both sides to be more collaborative in ways they can engage and improve the industry."
Exposure, not isolation
Safavi believes that insurance had been overlooked and was stagnant for quite some time.
"Many of the professionals in the space were either 'born into it' or ended up in the industry by accident," he says. "However, with the PR and attention today toward the industry, many smart people are entering the space with the hope of improving the industry."
He offers some advice for corporate decision-makers: "Accepting that it's time to improve for the sake of being relevant, and actively trying to be more agile to adapt and get closer to a speed that makes room for engaging with startups can make a huge difference. Being able to say yes or no to a startup rather than dragging them a long can help the companies a lot."
Finally, Safavi thinks that while insurance is naturally risk-averse, it is necessary for insurance companies to get their feet wet, so to speak.
"We sometime notice that some companies stay outside of the insurtech scene until they have the 'perfect strategy'," he points out. "We recommend to companies to work on their innovation strategy while they are exposing themselves to the space rather than completely isolating themselves."
He adds that companies should be flexible and open to learn on the fly.
"Kind of like the 'lean startup' approach, you try, you measure the results, then you learn and then you try again. This way the strategy becomes a lot more realistic and tailored to actually working with startups and integrating the technologies rather than a perfect plan than can take years and by then you can be a wave or two behind on the innovation needs."
Related stories:
Heard about macroinsurance? Here's what the future of insurance could look like
Insurance industry struggling to keep up with consumer behaviour
Insurance industry still not fully adapted to disruption