Nurturing the potential of emerging markets | Insurance Business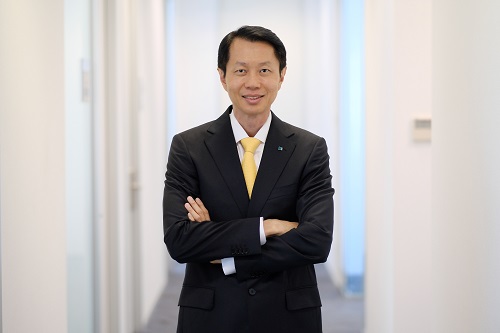 Operating in an emerging Asian market brings a different set of opportunities and challenges compared to the more developed markets such as Hong Kong and Singapore.
Randy Lianggara (pictured), an insurance veteran with 25 years' experience, is currently Aviva's regional CEO for China, Indonesia, and Vietnam, three fast-emerging markets in Asia. He shared his thoughts and experiences with Insurance Business about how Aviva is navigating emerging markets.
"China, Indonesia and Vietnam are fast-growing, high-potential and very exciting markets for an insurer to be in," he said. "They're also in a unique position where they, despite being geographically apart and at varying stages of insurance development, share many common traits that create strategic and operational value for us to manage them together. The need to be in tune with broad trends whilst staying cognisant of each market's local nuances is both challenging and rewarding, and has made for a very enriching experience."
Differences between the three markets exist, such as the level of adoption of literal technologies. However, the destination is still the same, despite markets moving towards it at different speeds.
"Though most say that we are in a digital age, the reality is that this varies across countries," Lianggara said. "Just looking within emerging markets – China has adopted digital at impressive speed and scale and is leading the pack, Indonesia is warming up with the high count of social media users, and Vietnam is next. We need to ensure that we are prepared with the right strategy and infrastructure – because once the digital wave hits, it escalates quickly."
Lianggara, focusing on Vietnam, shared several developments surrounding Aviva's acquisition of its partner's stake, converting VietinBank Aviva Life Insurance into wholly-owned subsidiary Aviva Vietnam. Following the acquisition, Aviva and VietinBank maintained their business relationship, with the bank signing on as a distribution partner, lending its 1,100-strong branch network.
"The acquisition attests to Aviva's long-term commitment to Vietnam, which we regard as a market of strategic importance, and reflects our corporate strategy of being 'not everywhere'," he said. "Aviva believes in strategically focusing our investments in core high-growth markets where we see robust prospects and are confident of establishing a competitive advantage."
Vietnam's growth potential was the reason why Aviva wanted a wholly-owned subsidiary.
"Despite being home to almost 100 million people, Vietnam has one of the lowest life insurance penetration levels at less than 1% of GDP," he said. "It is also a growing economy with an expanding middle class, a rising number of high net worth individuals, and boasts a projected GDP growth rate of over 6% per annum over the next three years.
"These market characteristics paint a rosy picture for Vietnam's insurance landscape. They are also common to other emerging markets such as Indonesia and China, which are also our core growth markets in Asia."
According to Lianggara, awareness of insurance in Vietnam is growing, with the industry's premium income growing in double digits.
"2016 was a record year for the industry with life insurance premium revenues seeing its highest growth rate in a decade at 30.5%, and non-life insurance at 12.5%," he said. "The strong momentum continued in 2017, which recorded overall insurance industry growth at 20%."
In Vietnam, consumers are now demanding more choices on how to access insurance products. According to Lianggara, while bancassurance has a wide reach due to leveraging the bank's wide network of branches, face-to-face selling through agents is also in demand in the market, as many consumers need education and professional guidance when it comes to financial planning.
"With these in mind, we adopted a dual-pronged distribution strategy," he said. "Leveraging our partnership with VietinBank, we have developed a referral model where bank staff direct insurance sales to Aviva's insurance officers, so as to provide customers with specialised expert advice. On the other hand, we also continue to expand our agency force."
Underlying these actions, Lianggara said, is an ongoing focus on digital technologies developed in more mature markets.
"Our Digital Garages in Singapore, London and Toronto are dedicated spaces to explore, collaborate and test new insurance ideas, and play a pivotal role in helping all markets to develop their digital capabilities and initiatives," he said.
"We aim to be a digitally integrated insurer that provides a wide range of quality services and solutions for our customers. We will continue to develop needs-based solutions that address real customer pain-points and tailor our distribution strategy to engage customers in the way they prefer to interact with Aviva."