Philippine volcanic eruption of minimal effect to insurers | Insurance Business Asia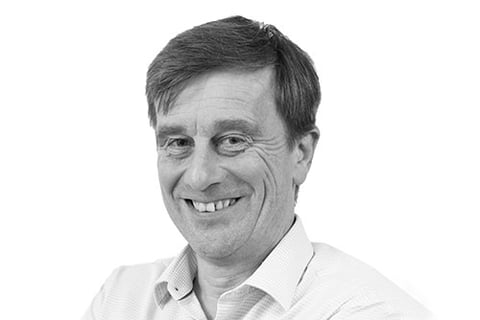 The eruption of the Taal Volcano in the Philippines on January 12 caused widespread damage and forced the evacuation of several towns in the Batangas and Cavite Provinces. However, due to the low take-up of insurance in the country, the event will be of minimal effect to insurers, according to an expert.
"The main issue the surrounding area has encountered was the huge amount of ash that has covered everything, and obstructed the visibility in the air," Stephen Hope (pictured), executive director and head of major complex losses (MCL) global – Asia at Sedgwick, told Insurance Business.
The National Economic Development Authority estimated economic damage to be around PHP7 billion (around US$139 million).
"[This] isn't the largest sum of money in the grand scheme of things, however, it's worth noting that there was little tangible damage from fire or lava," Hope said. "The main economic damage is estimated to be around PHP4 billion (US$79.2 million), caused mainly from the agriculture and fisheries sectors that have been affected by the ash. From an insurance point of view, there hasn't been much physical damage that has been insured, but there's been food and crop damage from the affected businesses."
Hope contrasted the Philippines situation to another tragedy that occurred at around the same time – the bushfires in Australia. The former is an emerging market characterised by low take-up of insurance, especially with small businesses and homeowners.
"It is not like Australia and the recent bushfires where insurers and all levels of government were heavily involved in significant dialogue with the public in general, providing a much more sophisticated response," he said.
"The Taal volcano event was a limited event with minimal effect on insurers. The market itself is less developed and most businesses were uninsured," Hope added. "Had the volcano sustained a full eruption then it is likely the impact would be greater as a wider area would sustain damage."
According to Hope, the low take-up of insurance means the risk cannot be spread as efficiently, therefore minimising the effect of insurance cover.
"However, the economic impact regardless of penetration is still the same," he said. "Compared to other markets such as Australia, for example, where there is a very high pick-up of insurance then the situation would be a lot different."
As for recovery efforts, there is not much that the insurance industry can do, due to the lack of cover in the market.
"Obviously we have damage to the agriculture and fisheries, but over time that will recover and at the moment there's a fairly limited response that we can actually do," he said. "People are quite resourceful and will clear up the ash and get back to business fairly quickly, I presume."