Singapore goes full speed ahead as maritime and marine insurance hub | Insurance Business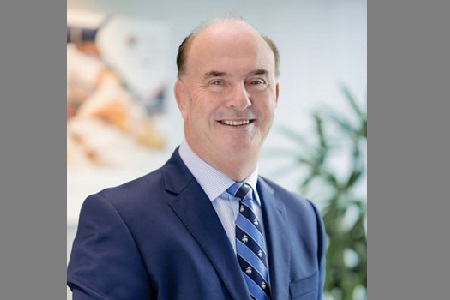 As new digital technologies emerge and disrupt the marine and maritime insurance industry, Singapore is positioning itself as a regional and global centre for the management of marine risks.
Insurance Business spoke with Michael Gourlay (pictured), marine insurance committee convenor and management committee member of Singapore's General Insurance Association (GIA), regarding the city's role in the global marine insurance sector, as well as recent technological changes in the industry.
Human investment
According to Gourlay, the Singaporean government, through its Maritime and Port Authority (MPA), remains supportive of the growth of the marine insurance sector. The GIA and MPA work closely in its efforts to grow Singapore as a global maritime hub for connectivity, innovation, and talent.
"As one of the busiest container ports in the world, Singapore is home to a dynamic maritime ecosystem," he said. "With infrastructural investments like the Tuas mega port underway, it is crucial that marine insurers keep agile by leveraging growth areas that the rapid developments create. It is vital that the marine insurance community continue to invest in human capital through talent development and training, ensuring a future-ready workforce."
In April 2018, the MPA held its 13th Singapore Maritime Week, which featured a marine insurance conference, co-organised by GIA and the International Union of Marine Insurance (IUMI). The conference is part of the Singaporean insurance sector's efforts to invest in its professionals through improving their knowledge and expertise.
"Insurers should tap on funding initiatives available for such training efforts like the Maritime Cluster Fund, which was set up by the MPA to facilitate the growth of Singapore's maritime cluster by supporting the industry's manpower and business development efforts as well as its drive for productivity improvements," Gourlay said.
Technological investment
Aside from investing in insurance professionals' development, Singapore is also investing in technology to drive the sector forward.
Gourlay, citing data from the International Chamber of Shipping, revealed that the total number of the world's merchant fleet stands at over 50,000 ships and this fleet contributes around US$380 billion in freight rates within the global economy. These figures illustrate how much paperwork and procedures go into processing marine insurance claims, with many processes becoming cumbersome and unsustainable.
However, he believes that new technologies, such as blockchain, have the potential to reshape these processes and make them more efficient.
"Adopting and utilising blockchain technology can reduce the amount of conventional administrative work, the cost of sending documents, eliminates risk of losing or misplacing documents and data, and, importantly, saves time in an industry that operates across multiple time zones," Gourlay said.
"Integrating automation into back office processes not only helps streamline claims processes but also improves data integrity, allowing us to harness the benefits of claims analytics."
Technology also plays a major role in ensuring safety at sea, Gourlay added. He mentioned that advanced cargo tracking and vessel monitoring developments allow shipowners and sailors to track and receive early notifications, which can prevent accidents or stolen cargo – this, in turn, mitigates risks and reduces marine insurance claims costs. Such systems are capable of sending and receiving real-time data signals wirelessly, transforming safety standards at sea.
He also cited "promising" technologies such as maritime robots and aerial or submarine drones which can improve monitoring and response capabilities in the event of contingencies.
"While leveraging technology is key, it is also important to raise safety standards among ship masters, crew, and launch operators," Gourlay added. "For example, the [MPA's] officers often conduct briefings on navigational safety to emphasise the importance of adhering bridge management procedures, maintaining a proper lookout at all times and preventing close-quarters situations."
Related stories:
Major vessel casualties on the rise, says marine insurance group
Caution is the main watchword for global marine insurance - IUMI
Expanded ports mean increased exposures - expert