Towards a digitally transformed insurance industry | Insurance Business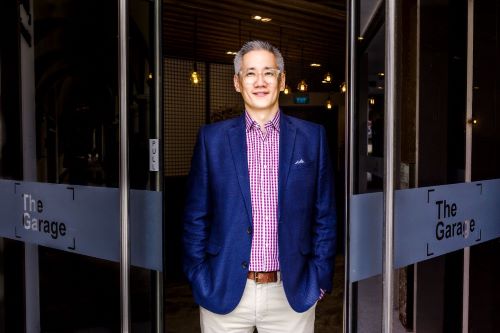 In a time of massive changes brought about by digital technology to the insurance industry and to society as a whole, companies must learn to adapt to the new environment or risk getting left behind in the dust.
Insurance Business spoke with Chris Wei (pictured), executive chairman of Aviva Asia and global chairman of Aviva Digital, regarding digital transformation in the insurance industry, why insurers need to transform, and what opportunities await companies that are able to harness the potential of digital technology.
According to Wei, in a nutshell, a digitally transformed insurance industry will be well-equipped to deliver what the customers want and need in a flexible, transparent, and convenient way.
"Over the last few years, the availability of an incredible range of data, coupled with the processing power to analyse such data, have created incredible opportunity as well as threat for insurers," he said. "Those who are able to develop data management and analytics capabilities to supplement traditional risk data with customer-level behavioural data will have a sustainable competitive advantage. This, combined with digital tools, can address customer pain points in a frictionless way, which will translate to excellent opportunities for the insurance industry."
One of the largest areas of digital transformation is improving the customer experience, which includes improving its image among the consuming public, and making insurance less of a hassle to buy.
Read more: Transforming the insurance agency model in the age of technology
"Fundamentally, consumers don't trust the insurance industry because they think the language is complicated, tedious, and opaque," Wei said. "Customers' experience with complex terms in documents, filling out lengthy forms, and a lack of understanding in underwriting and claims processes which happen behind closed doors should be changed."
"Our ultimate goal is to reframe how people think of insurance, as well as the industry itself, and we want insurance to be bought, not sold," he said.
Wei, who was elected chairman of the International Insurance Society in 2018, stressed the need for properly implemented digital transformation, which will vastly speed up the insurance process and increase convenience for both customer and insurer.
"Digital transformation will really make a difference – it's all about moving from complexity to simplicity and delivering frictionless customer experience," he said. "With increased automation and stronger analytical capabilities, what used to be six weeks of manual underwriting can now be done in three seconds with AI and natural language processing (NLP). For example, we were able to significantly reduce the paperwork and complicated process through the implementation of digital verification in our Hong Kong joint venture, Blue, which was the first digital insurer in the city."
Analytics is the key
Acquiring technology is one thing, and properly integrating it into the organisation and changing the culture is another. Using data effectively is one of the most important steps towards digital transformation, according to Wei, and it will greatly benefit insurers to look outside of the industry for guidance.
"Data analytics is an enabler for us to deliver fantastic customer experience, but only if we are able to harness big data effectively," he said. "While big data is still a relatively new phenomenon to insurers, we can take reference from other industries which are more advanced in managing big data. Take the technology industry for example. They have been focusing on building their products and services around customer utility and engagement for years."
According to Wei, customer-centricity is not just a slogan but is integral to the business model and strategy. He highlighted the tech giants' ability to gather feedback and learn from each interaction with the customers, which allows them to reap the benefits of insights gleaned from years of accumulated data.
"Data is knowledge but analytics is the key to unlock that knowledge vault," he said. "Through building a strong data analytics capability, I believe insurers can constantly learn and improve to deliver the best products, services and experience to their customers."
Future opportunities
Wei believes that Asia-Pacific is the insurance industry's growth engine, primarily due to macro trends such as ageing population, rising healthcare costs, and rapid digitalisation. He cited projections from the United Nations Economic and Social Commission for Asia and the Pacific (ESCAP), which said that by 2050, one in four people in the region will be 60 years old and above. That translates to almost 1.3 billion senior citizens – more than double today's numbers.
"In addition to the shift in demographics, we have to be prepared for new opportunities that may come through as the industry evolves with digital transformation across the region," Wei said. "In particular, China provides an interesting case study as it skipped the credit card stage and leapfrogged directly to mobile payment in lightning speed. It is also a unique market where consumers, regardless of age, have embraced digital innovation in their everyday life.
"Other emerging SEA countries, such as Vietnam and Indonesia, are also experiencing digital disruption albeit differently from other more developed markets. And of course, we cannot ignore the millennials who grew up in a digitalised world and will be fuelling future growth. All of these present tremendous growth opportunities for us."