251 buildings in Tokyo revealed as high quake risks | Insurance Business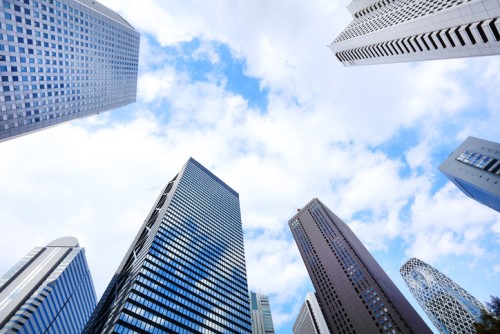 A total of 251 structures in Tokyo, including architectural landmarks, were identified by the local government as at risk of collapse in case of a strong earthquake.
A recently released survey by the Tokyo metropolitan government stressed the need for corrective measures before a major quake hits the region, according to a report by Asahi Shimbun. Japan is along the Pacific Rim of Fire, one of the most earthquake-prone regions in the world.
The government examined the capability of 852 large buildings to withstand a major quake, including many commercial centres put up before Japan enacted stricter quake-related laws in 1981.
Another law that took effect in November 2013 requires building owners to report on the strength of the structure to the municipal government, which in turn is required to publicise the results. These include large public buildings such as malls and hotels, as well as high-rise buildings along recognised routes of emergency vehicles in times of disaster.
Among the 852 buildings studied, 156, or 18.3%, were found to have a "high risk" of collapsing in case of an earthquake in the upper 6 intensities, while 95, or 11.1%, had a moderate risk of collapse. Combined, the structures at risk make up almost 30% of surveyed buildings.
Among the identified buildings were the Kinokuniya bookstore's flagship branch, Nihon University Itabashi Hospital, Toho Twin Towers, and the Nakano Broadway shopping complex.
Several of the at-risk buildings, such as Science Museum K Wing in Chiyoda Ward, have already started taking steps to improve their quake resistance.
Related stories: