ACE and Chubb announce post-merger Aussie leadership team | Insurance Business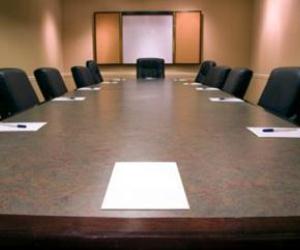 ACE Group has announced key management roles for its Australian
Chubb
operation that will come into effect following the merger of the two companies.
The ACE acquisition of Chubb is expected to be completed in the first quarter of 2016 and the latest roles will take effect when ACE and Chubb in Australia begin operations together which is anticipated in 31 March 2016.
John French, ACE country president for Australia and New Zealand, who will take on the same role for the new Chubb said that the moves will be critical for the new business.
"Market-facing leadership roles will be critical in delivering for our brokers, clients and partners," French said.
"With this in mind, I am very proud to announce this strong and experienced management team."
Scott Simpson, current Chubb Melbourne branch manager, will become head of the norther region which includes New South Wales and Queensland.
Matthew Doquile, current CEO of Chubb Australia, will become COO and head of the Southern region, which covers Victoria, South Australia and Western Australia, as
previously announced
.
In these roles, Doquile and Simpson will "manage all key areas of underwriting, distribution and portfolio management in their respective territories," the company said in a statement.
Peter Kelaher, current Chubb product manager for D&O, EPL & Crime, specialty insurance, will become head of property and casualty whilst Leslie Jacques will become head of accident and health for the new entity.
Current Chubb regional manager of personal lines, Greg Hicks, has been named head of personal lines alongside his previously announced role as senior vice president, high net worth, Asia Pacific.
Chris Madell, current ACE financial lines manager will become head of global broker unit while current Chubb national & Sydney independent broker teak manager, Jason Hawksworth, will be head of independent broker unit.
Current Chubb regional manager of claims, James Flaskett, will be head of claims for the new business.
French noted that the new team brings together the best of both businesses as the integration process continues.
"I'm looking forward to working with this talented and respected group of insurance professionals.
"As we integrate ACE and Chubb in 2016, we will be able to offer increased capacity and a more diverse range of products," French said.
"With these leadership appointments in place, we will deliver continuity, expanded offerings to the market and excellence in claims."