AGCS unveils global head of aviation claims | Insurance Business Asia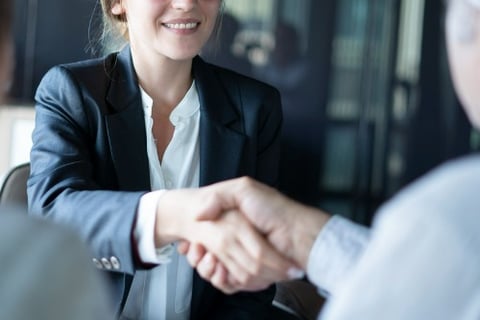 Allianz Global Corporate & Specialty (AGCS) has announced the promotion of Cristina Schoen to global head of aviation claims. Schoen previously served as director of airline claims for the US, a role she will retain in addition to her new one. In her new role, Schoen will report to Jim Turano, regional head of long-tail claims for North America, and Jörg Ahrens, global head of key case management (long tail).
Schoen began her stint at AGCS as senior coverage counsel and progressively moved to roles of increasing responsibility. Prior to joining Allianz, she led the airline claims division of United States Aircraft Insurance Group and held associate positions at law firms Archer & Greiner P.C. and Sweeney & Sheehan, P.C.
Schoen has garnered a reputation as an expert in airline emergency response protocol from the insurer's perspective. She frequently presents at aviation industry events and was recently a keynote speaker at the America's Claims Executive Leadership Forum. An attorney, Schoen is admitted to practice before the state and federal courts of New York and New Jersey and the US Supreme Court.
"We are thrilled that Cristina has been recognised and rewarded for her deep expertise and rich achievements, both at AGCS North America and globally," Turano said. "She is a true team leader and makes a value-added difference in all that she does."
"I am extremely happy to have Cristina, with all her extensive expertise and industry connections, on the global key case management team." Ahrens said. "This will be of great benefit to the global AGCS aviation community. With Cristina, we will have a very seasoned and recognised claims professional overlooking the global claims portfolio, combining important local client functions with global strategic tasks."
"I am incredibly proud of Cristina and her contributions to the aviation team through her insightful and hands-on claims oversight," said Dave Warfel, North America regional head of aviation for AGCS. "She brings a tremendous amount of experience to the business and consistently goes above and beyond in every way to support our clients. She is most deserving of these new global responsibilities, and her new role will bring tremendous value to our clients and business partners across every region at AGCS."