AIA and Cartoon Network launch wellness campaign | Insurance Business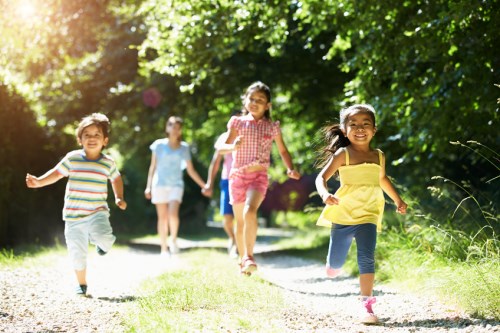 AIA Bhd, a life insurer operating in Malaysia, has teamed up with Turner Asia-Pacific, owner of Cartoon Network, to launch a wellness campaign targeted at families, especially children.
The campaign, named
Cartoon Network Move it Movement – presented by AIA Vitality
, is a collaboration of two like-minded brands. AIA Vitality is a wellness program that rewards its policyholders for getting healthier, while Cartoon Network is committed to family wellness and providing entertainment both kids and their parents can enjoy.
According to the insurer, two out of three children in Southeast Asia regularly enjoy watching cartoons together with their parents. Also, Malaysia's young ones know more about health than their parents think they do, and children are able to positively influence their family's lifestyle. The campaign aims to tap into this to improve the whole family's health.
As part of this campaign, the partnership will hold a family event in Kuala Lumpur on December 9-11. The event will include games that challenge players' mental and physical skills, health check-ups, food and nutrition quizzes, and meet-and-greet sessions with famous Cartoon Network characters.
Thomas Wong, chief marketing officer of AIA Bhd, said: "We are excited about this collaboration with Turner and Cartoon Network to drive awareness on the importance of health and fitness in Malaysia. As a leading insurer in Malaysia, we are committed to putting 'life' at the heart of life insurance. To do this, we will play a more active role in empowering and enabling our customers and the community to take better care of their health. This campaign is a fun way for us to reach out to families and inspire them to make positive, sustainable changes to their lifestyle that will translate to better health."
Related stories:
AIA Group posts 27% rise in new business
Three Malaysian insurers offer coverage for Zika
Malaysia launches financial ombudsman