AIA gives employees SG$1,000 each as work-from-home assistance | Insurance Business Asia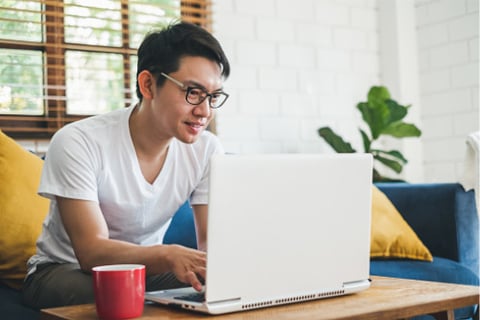 AIA Singapore will be giving all its employees SG$1,000 to assist them in working from home due to the COVID-19 pandemic. The firm's CEO also said that there are no plans for any salary cuts.
The insurer said that the amount can be used by staff to buy the equipment needed to improve their home office setup, as well as cushion any financial impact caused by the pandemic and accompanying restrictions.
The lump sum is available to all permanent and contract staff and will be paid out to more than 1,000 employees, the insurer's statement said.
Furthermore, AIA Singapore said that it is working to extend flexible work-from-home arrangements for all staff as part of a permanent arrangement, even after COVID-19 restrictions are lifted. Employees will be able to choose which days of the week that they would like to work from home, as well as customise their time and working arrangements around their individual needs. An additional day off will be granted to all employees, to give them more time to focus on their personal well-being, the company said.
"We are people-centric at AIA Singapore and place a high priority on our employees' wellbeing as they are the force behind AIA's success," said AIA Singapore CEO Patrick Teow. "We are in this together and it is even more so during these unprecedented times that we want to assure them of our emphasis on preserving jobs and commitment to investing in their continuous personal and professional development. There is currently no plan for any salary cuts."
As part of AIA's efforts to embrace new workplace norms, it is now using Microsoft Teams and Workplace for Facebook for employees' virtual townhalls, daily meetings, and interactions. It also rolled out virtual sessions to provide staff support on mental wellness, work-from-home ergonomics, and fitness, among other topics.