AIA releases half-year financial results | Insurance Business Asia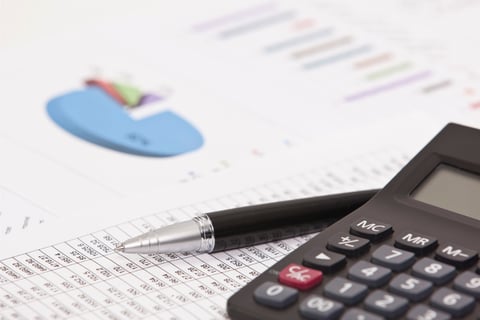 AIA Group has announced its financial results for the half-year leading to June 30. On a constant exchange-rate basis, its value of new business dipped by 13% to US$1.536 billion, though it marked a strong monthly improvement in the second quarter with positive VONB growth in June.
Chief executive and president Lee Yuan Siong attributed the lower VONB to restrictions and a record result in the first half of 2021 (US$1.814 billion) driven by an exceptionally high level of traditional protection sales. Despite this, the group's strategic partnerships with leading banks delivered double-digit VONB growth in the first half of the year. Lee noted "very strong performances" in Hong Kong, Malaysia, and India, and double-digit VONB growth in the second quarter in Malaysia, Indonesia, and the Philippines.
AIA China returned to VONB growth in July as well following the easing of movement restrictions.
"The Mainland Chinese life insurance market remains significantly underpenetrated and offers tremendous growth potential for AIA," Lee said. "We continue to make strong progress in geographical expansion and our new branch in Wuhan, Hubei province, commenced sales in the first half, making a strong contribution to the excellent VONB growth from our new geographies. In May, we received regulatory approval to prepare a new branch in Henan, the third most populous province in Mainland China."
While travel across the Hong Kong border remained limited, AIA delivered strong VONB growth from sales to Mainland Chinese visitors through its Macau branch.
AIA Group also noted "very strong increases" in recruitment, agency leaders, active agents, and productivity in its highly digitalised Premier Agency.
Annualised new premiums, while at a robust US$2.778 billion, still represented a 7% decline.
In terms of earnings and capital, free surplus increased by US$3.6 billion to US$20.6 billion, with underlying free surplus generation up by 5%. AIA also recorded a 4% increase in operating profit after tax at US$3.223 billion, while its enterprise value (EV) equity was at US$72.3 billion after returning US$3 billion to shareholders through its share buy-back programme and dividend.
Shareholders' allocated equity in AIA was US$46.8 billion. Interim dividend increased by 6% in the half-year to 40.28 Hong Kong cents per share.
"AIA has delivered a resilient performance in the first half of 2022," said Lee. "Sales momentum in the second quarter improved as the temporary disruption caused by the initial outbreak of the Omicron variant declined and we delivered positive VONB growth in June…. The group's financial position remained very strong with free surplus increasing to US$20.6 billion and a group LCSM cover ratio of 277% despite the significant stress in capital markets.
"I am confident that the long-term prospects for AIA's broad and diverse business remain exceptional. AIA's geographical diversity across Asia and our unrivalled distribution platform are key strengths. We are focused on the disciplined execution of our strategic priorities which will continue to deliver long-term sustainable value for all our stakeholders."