AIG leader reveals biggest challenges facing Singapore market | Insurance Business Asia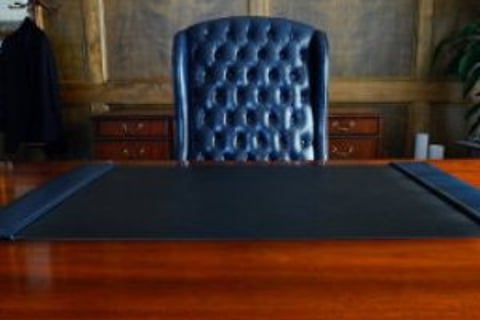 Pressure to reduce pricing is one of the biggest challenges facing the insurance market in Singapore as cyber cover presents "a huge opportunity," for the market, according to one industry leader.
Matt Harris, chief executive,
AIG
Asia Pacific Insurance and head of operations for Southeast Asia, told
Insurance Business
that pricing pressure could have a big impact on the Singapore market.
"One of the biggest issues facing the Singapore insurance market is increased pressure to reduce pricing across all lines," Harris said.
"Insurers will have to re-think their strategy around certain lines of business and their pricing, and brokers will have to secure the pricing they have promised clients. If this continues over the course of this year and into the next, the market could potentially start to reach a landing on pricing, as insurers simply cannot sustain the pricing levels expected.
"These price reductions may be unsustainable in the long run, and there is a need to uphold sound risk pricing in accordance with the exposures presented. Each insurer should have a clear value proposition to remind the customers about what we stand for. For instance, AIG Singapore stands firm in our underwriting discipline, as well as our continued commitment to customer centricity and ability to pay claims."
Harris also noted that the market is seeing an increased demand to improve customer service throughout the industry.
"We are also seeing rising demand for an improved customer service experience in Singapore," Harris continued.
"Customer feedback is important, as it motivates insurers, brokers, and agents to improve customer service and better serve our consumers."
In terms of opportunities for future growth, Harris was quick to note the potential cyber insurance could have on the wider Asia-Pacific market.
"Cyber insurance is a huge opportunity in Asia," Harris stressed.
"Research undertaken by AIG in late 2014 revealed that two-thirds of public companies in Asia surveyed acknowledged cyber insurance to be increasingly important in the future, although only nine per cent of these companies were covered by cyber insurance.
"Over the past three years in Singapore, AIG Singapore has seen a seven-fold increase in inquiries about cyber insurance policies.
"We predict this strong demand from Singapore companies will continue over the next five years. Based on what we have observed, less than 10 per cent of Singapore companies hold such insurance, but we forecast that the number of companies taking up cyber insurance will accelerate to 40 per cent by 2020."
Harris also noted that another coverage is set to see an increase as the amount of mergers and acquisitions throughout the region looks set to continue its pace.
"Another line of business that is growing in Asia is mergers and acquisitions (M&A) insurance.
"AIG's gross premiums written in M&A insurance have grown 300 per cent in Asia since 2013. From 2014 to 2015, AIG's M&A business in Asia grew 203 per cent while the Singapore business grew 220 per cent. As the market sees more volatility and both buyers and sellers are looking to capitalise on the best deals, M&A insurance is particularly important to protect businesses against transaction risks."
Harris noted that "some of the biggest challenges for the global insurance industry include continued market volatility, weak economic sentiment and loss in consumer confidence, and "the Singapore market is no different." However, the AIG leader remians confident of the industry and its place in the Singaporean economy.
"Overall, I am optimistic about the insurance industry in Singapore and the Asia-Pacific region," Harris said.
"I believe insurers can overcome market volatility by focusing on delivering our best service to valued customers, providing solutions that meet our customers' needs, and delivering these solutions to our customers in the most accessible ways."