AIG reveals emerging risks to watch | Insurance Business Asia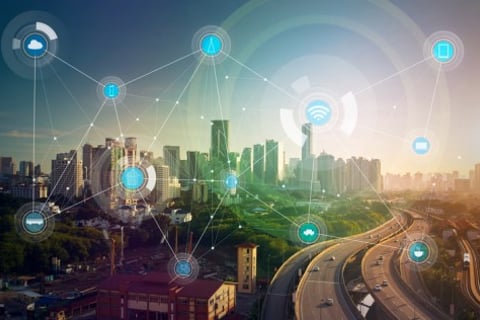 The Internet of Things, and its relationship to cyber, supply chain and aggregated risks, is one of the biggest challenges facing the insurance industry, according to a global executive.
Carol Barton, president of AIG Multinational, said that while cyber exposure has been around for a long time, there has been a "huge uptick" in interest in cyber cover due to a rise in the Internet of Things.
"Cyber, cyber terrorism, hacktivism are very much emerging risks," Barton told
Insurance Business. "
What is driving that is the Internet of Things."
Want the latest insurance industry news first? Sign up for our completely free newsletter service now.
Barton added that the connectivity afforded by the Internet of Things brings with it pros and cons.
"While that is a plus in many regards to have so much connectivity and technology actually driving that ability to deal multinationally, it is also creating a very porous environment where people can get in," she said.
Barton stressed that the role of the insurance industry when it relates to cyber is to also help clients prevent attacks rather than just deal with claims in the event of a breach.
While cyber risk is becoming more appreciated by businesses, Barton warned the insurance industry that the aggregation of risks, such as cyber, is another challenge.
With common computer viruses, malware and phishing techniques used by cyber attackers the world over, Barton said that oftentimes it is not a case of an individual company hack but how many potential companies could be hit.
In addition, she highlighted supply chain risk as another emerging factor to watch with Barton arguing it has become more difficult to manage.
"In terms of helping our clients, we really need to look at some of these emerging risks and look at the fact that most of them are aggregate exposures," she said. "We need to manage that so that we will be there for our clients when an event occurs."
Related stories:
AIG considering CEO exit - reports
AIU, FFM merger gets name, completion date